Is Disney Planning A Long-Term Cross-Platform Indiana Jones Universe?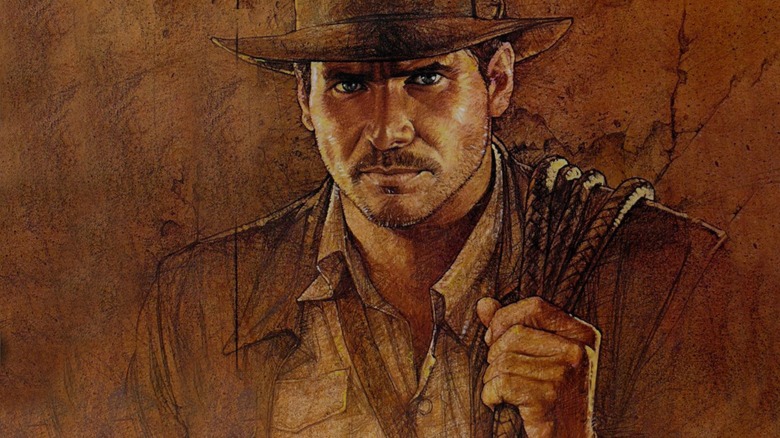 During the Lucasfilm: The Art of Storytelling presentation at Star Wars Celebration Europe 2016, it was quickly and quietly mentioned that the Lucasfilm Story Group is not only working on the future of Star Wars movies, but also the future of the Indiana Jones series. What does this mean for the future of Indiana Jones stories? Could we get a multi-platform Indiana Jones universe?
The mention came as ILM President Lynwen Brennan was talking about the future of Lucasfilm and how the Lucasfilm Story Group have been planning long-term storylines for Star Wars that will be experienced by fans across many different platforms, not just movies and games but VR, books, comics television and more.
Kiri [Hart] and her group have mapped out a story and timeline across multiple platforms many years in advance, many EXHAUSTING years in advance. ... We have a great honor to have responsibility for, so we want to be really careful with that. Not only for Star Wars but with Indiana Jones, which we're all really excited about as well.
When Disney acquired Lucasfilm, it was first thought that Indiana Jones was not part of the equation. The Mouse House later acquired distribution and marketing rights from Paramount and it was revealed that director Steven Spielberg was developing Indiana Jones 5. Even though initial rumors and reports claimed that Disney wanted to recast Indiana Jones with a younger star, it has since been confirmed that Harrison Ford will reprise his iconic role for the fifth film.
But it now sounds like Lucasfilm is planning for a long future for this franchise, that like Star Wars, will be connected across many different platforms. So the question is how do they do that? Star Wars is a franchise based within a universe while Indiana Jones is a franchise that focuses on one character. So its hard imagine they are planning for a cinematic universe in the same sense of what Marvel Studios has been doing, but telling different Indiana Jones adventures from different time periods across a multitude of mediums.
Not to say a cinematic universe in the traditional sense wouldn't be possible. They could expand to do films on multiple characters, like imagine a standalone story following Marion Ravenwood or the younger adventures of Henry Jones Sr.But I'm not sure if audiences are interested in that — Indiana Jones is the the selling point of these adventures.
I can't imagine that Disney won't recast Indiana Jones at some point, if not after this fifth film than as part of this fifth adventure. I've always liked the idea of having the story half set in the past with a new actor taking on the role and in the current timeline with Harrison Ford as an older Indiana Jones, and the story somehow bridging the gap between the two parallel adventures.
There are definitely a lot of cool Indiana Jones stories that could be told, not just in future films but other mediums. Previously George Lucas told some Indiana Jones stories in comics, novels, television and video games, but they never seemed to be taken too seriously by fans and I'm sure Disney would classify those stories as "Legends" if they do take this approach. I'm most excited about what ILMxLab might do with the character, not just for virtual reality experiences that put you in the middle of the adventure (imagine being put inside a booby-trapped temple) but experimental storytelling beyond our current expectations.