'Star Wars' VR Recruits David Goyer For ILMxLAB's Darth Vader Project, Plus Try 'Trials On Tatooine' For Free Soon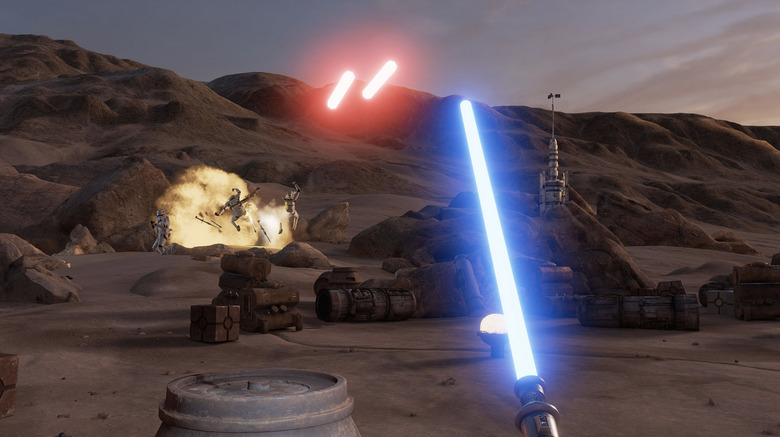 In the technology world, a lot more attention is being paid to virtual reality, and some of the biggest franchises from film, television, comics and more are starting to take advantage of it. Perhaps one of the most anticipated uses of VR technology is coming with Industrial Light & Magic's ILMxLAB projects that will be bringing franchises like Star Wars into your living room with VR technology. And today, Lucasfilm announced some cool news regarding Star Wars VR projects.
First of all, screenwriter David Goyer is teaming up with ILMxLAB for a new project that will focus on a certain iconic Sith Lord, and the company's Trials on Tatooine VR experience will be available to try for free starting next week. Get details on both of the Star Wars VR announcements after the jump.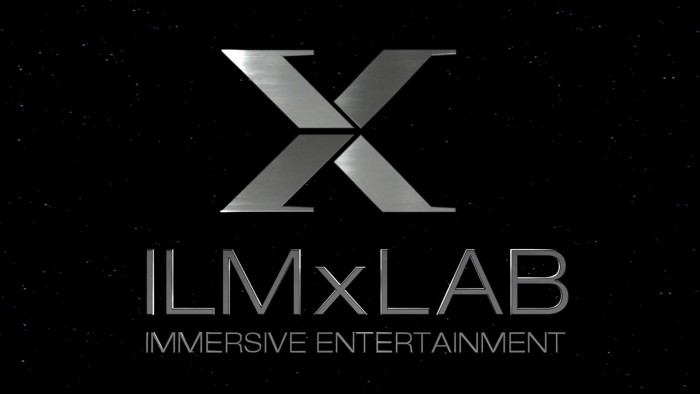 First up, the end of the ILMxLAB panel at Star Wars Celebration today brought the announcement that Batman v Superman: Dawn of Justice and Man of Steel screenwriter David Goyer was working on a new story-based project. More specifically, this project will center around the iconic villain Darth Vader. Goyer said this in the announcement:
"When we looked at all the characters, places, and worlds in the Star Wars universe available to us, we asked ourselves, 'What haven't we seen before? Who are we curious about?' Darth Vader is the perfect ambassador to usher us into the Star Wars VR universe."
Well, I would argue that we've had quite a bit of Darth Vader and that Star Wars VR might be better served exploring some new avenues. But again, Lucasfilm needs to use some of the iconic characters to get interest in this new branch of technology and storytelling. This kind of move was something we expected after our discussion about the future of Star Wars in virtual reality at the Sundance Film Festival of all places earlier this year. We learned that an effort was going to be made to bring in well-known screenwriters and filmmakers to help make Star Wars VR truly incredible.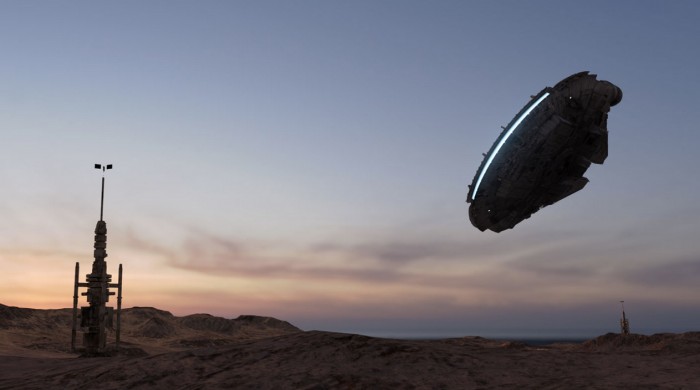 Star Wars VR: Trials on Tatooine
But if you're anxious to try out Star Wars VR immediately, then we have good news. The other announcement made (via StarWars.com) during the ILMxLAB panel was that the Trials on Tatooine VR experiment that really got people interested in Star Wars VR will be made available for free starting next week. However, not everyone will be able to access it.
While Trials on Tatooine will be made available on Steam VR for free starting on Monday, July 18, you'll have to be in possession of an HTC Vive VR headset in order to try it out. So if you have one of those lying around or have a friend who's an early adopter of new technology, then you can try out the Star Wars VR experience. Here's a little trailer to see what it involves:
This isn't anything where you're in control of a character like some kind of virtual reality video game. Instead, you're more of a VR observer who can look anywhere and everywhere within this VR experience. You'll be able to stand in and walk around Tatooine as the Millennium Falcon comes in for a landing, Stormtroopers start blasting and R2-D2 encourages you to fight back by giving you a lightsaber.
Again, you're not in control of what the character you inhabit as a VR observer does in Trials of Tatooine, but you experience it in first person. Remember, this was an experiment to see what Star Wars VR Could be like, so this is just an early example. As VR technology evolves, more will be possible in Star Wars VR.