Dane Cook Joins Starz's Adaptation Of 'American Gods'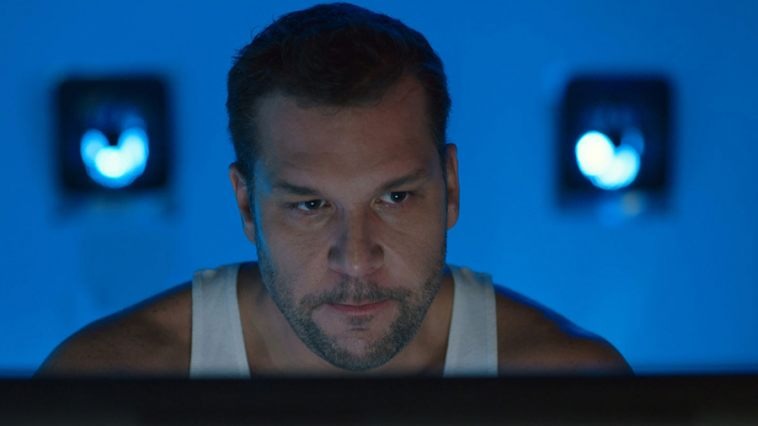 We recently got our first look at Starz's adaptation of Neil Gaiman's "American Gods." The photos revealed Ricky Whittle as Shadow Moon and Ian McShane as Mr. Wednesday, and Dane Cook will soon accompany both actors. The actor and comedian will play Shadow Moon's friend and boss at Muscle Farm, Robbie.
Below, learn more about the American Gods cast.
Deadline broke the news of Cook's casting. Robbie watches after Shadow's wife, Laura (Emily Browning), while he's away in prison. Betty Gilpin (Nurse Jackie) will play Robbie's wife, Audrey. When Shadow is released from prison, he ends up learning some damaging information about his buddy Robbie, to put it mildly.
In American Gods, which Michael Green (Kings) and Hannibal's Bryan Fuller created, Shadow is an ex-con who protects Mr. Wednesday, an ancient god (Odin) disguised as a con man. The two go on a journey to amass forces for an imminent war between the old gods, who are rooted in mythology, and the new, based on modern obsessions such as money, celebrity, and technology. If you attend the American Gods panel at Comic-Con next week, you'll more than likely see some footage from the series.
Cook is boarding an impressive cast. American Gods also stars Gillian Anderson, Cloris Leachman, Orlando Jones, Peter Stormare, and more. Cook is most famously known as a comedian. After becoming a successful standup comic, he headlined a few studio comedies – Good Luck Chuck, Employee of the Month, and My Best Friend's Girl – but they weren't exactly hits with audiences, critics, or his fanbase. Outside of comedy, he tends to do his best work as an actor; he's charming in Dan in Real Life and gives a fine supporting turn in Mr. Books (which he also has a very memorable death scene in).
Here's the official synopsis for American Gods:
American Gods been translated into over 30 languages and earned numerous accolades including Hugo, Nebula and Bram Stoker Awards for Best Novel. The plot posits a war brewing between old and new gods: the traditional gods of mythological roots from around the world steadily losing believers to an upstart pantheon of gods reflecting society's modern love of money, technology, media, celebrity and drugs. Its protagonist, Shadow Moon, is an ex-con who becomes bodyguard and traveling partner to Mr. Wednesday, a conman but in reality one of the older gods, on a cross-country mission to gather his forces in preparation to battle the new deities.
American Gods will premiere next year.