The Death Star Looms On The 'Star Wars: Rogue One' Teaser Poster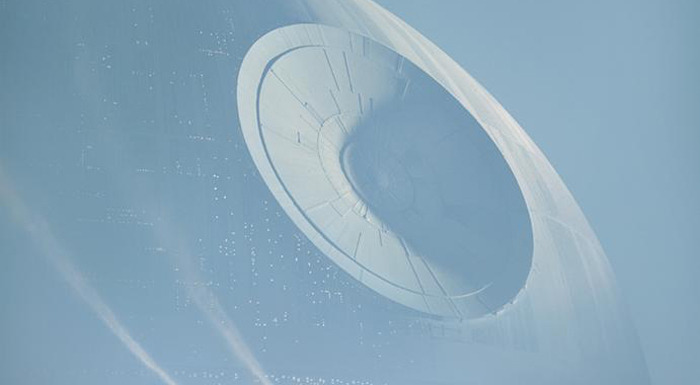 Star Wars Celebration is in full swing and the panel for Rogue One: A Star Wars Story took place today with Star Wars: The Force Awakens star Gwendoline Christie talking to the filmmakers and cast of the first standalone story in the galaxy far, far away. In addition to all the little details coming out of the convention, the new Star Wars: Rogue One teaser poster also debuted today, and it features the Death Star looking over the paradise planet that we learned today is called Scarif.
Check out the Star Wars Rogue One poster after the jump.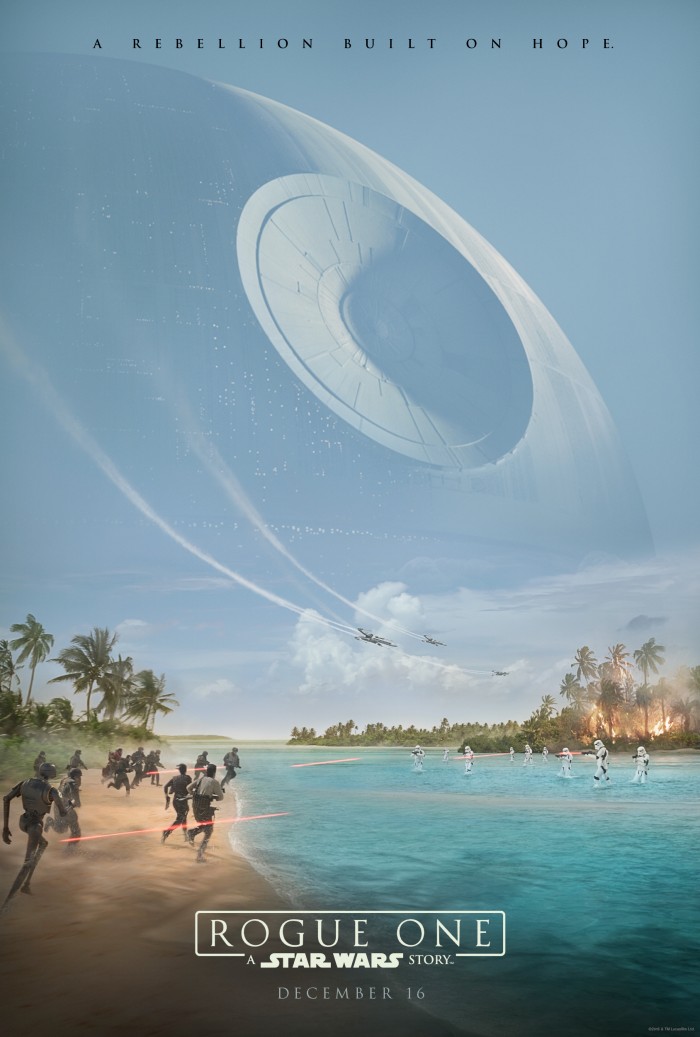 This is an environment we've yet to see on the big screen. No live-action Star Wars story has unfolded in a tropical setting, so it's very cool to see Rebels and Stormtroopers blasting at each other across a blue ocean like that. Plus, there's some X-Wings flying around, blasting away at an unseen threat over among the palm trees.
In addition, if you look at the crowd of Rebels, it looks like we can see Alan Tudyk's droid character K-2SO, a seven foot tall, black droid. Tudyk talked about how Anthony Daniels chastised him for being a droid brought to life through motion-capture technology rather than being in a suit like Daniels was for the Star Wars trilogy.
But the real star of this poster, pun intended, is the Death Star. It looms over the planet and it looks like it's on the verge of being operational (if it's not already). Of course, we know the first test of the weapon on board the space station doesn't happen until Alderaan is blasted away in A New Hope. But that doesn't mean the Empire doesn't have plenty of other threatening weapons at their disposal.
This wasn't the only good stuff to come out of Star Wars Celebration as there was a great behind the scenes reel for Rogue One, a lot like the one that premiered at Comic-Con in 2015 for The Force Awakens. There's tons of fascinating new footage in the reel, and you can watch it right here. Otherwise, stay tuned for plenty more Star Wars goodies as Star Wars Celebration continues in London this weekend.
Rogue One: A Star Wars Story arrives on December 16.