'Boo! A Madea Halloween' Poster May Give John Carpenter Fans A Heart Attack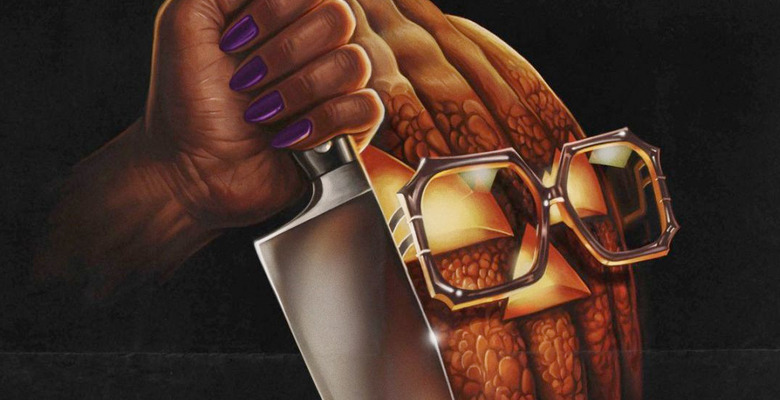 This past spring, the bonkers teaser trailer debuted for Tyler Perry's return as the goofy old woman Madea. This time, we get another holiday themed outing in the form of Tyler Perry's Boo! A Madea Halloween. The teaser trailer had Madea armed to the teeth and preparing to defend her house against some impending All Hallow's Eve threats.
Believe it or not, the film that owes its inception to a joke from Chris Rock's fantastic Top Five is still coming to theaters this Halloween, and now a teaser poster parodies one of the most iconic horror flicks that is played over and over again throughout the month of October. If you hold John Carpenter's Halloween as something sacred, you may want to sit down before you see the Madea Halloween poster after the jump.
Here's the teaser poster for Tyler Perry's Boo! A Madea Halloween straight from Lionsgate: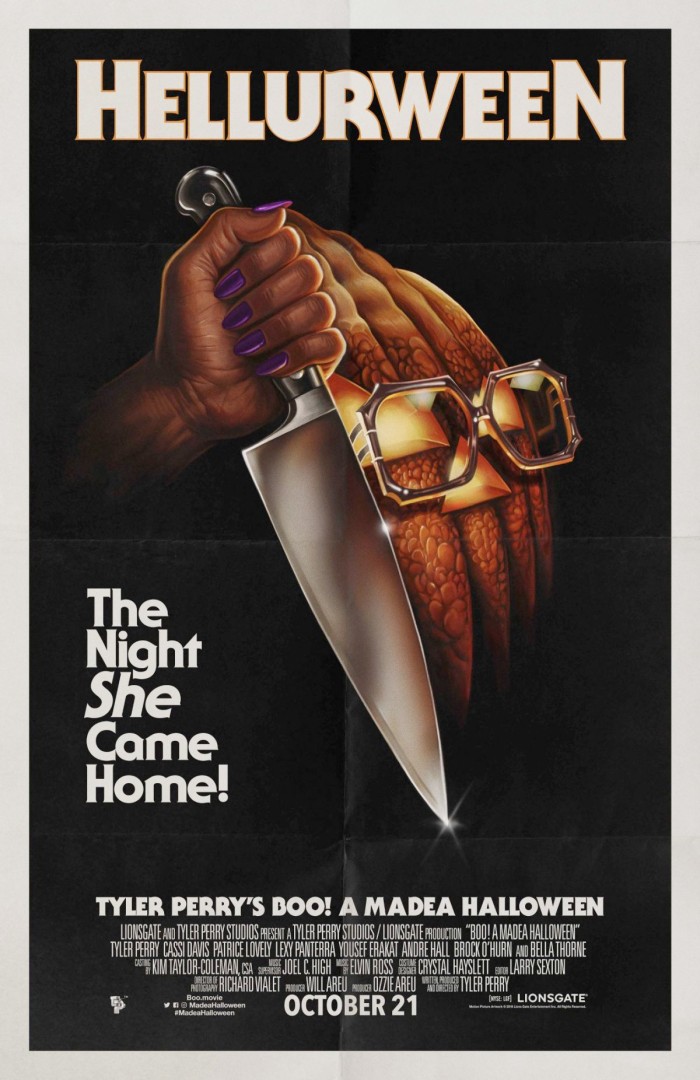 All right, I'll admit this is a pretty clever poster, and it's also very well done. Including the creases of an old folded poster is a nice touch (though I'll never understand why people though it was smart to fold old movie posters back in the day). Plus, when the teaser trailer arrived back in March, we wondered why the movie wasn't called A Madea Hellur-ween, so we're glad the marketing department took advantage of that gag.
As for what we can expect from this horror comedy, we'll have a much better idea when a full trailer for the movie arrives tomorrow. In addition to the return of Tyler Perry as Madea, the rest of the cast includes Bella Thorne, Jimmy Tatro, Diamond White, Kian Lawley, and Yousef Erakat.
This could end up being the first Madea movie that I actually take the time to watch if only because I can't believe that it's actually a real theatrical release. If this turns out to be some kind of hit, I wouldn't be surprised to see Madea get even more ridiculous in future movies.
In TYLER PERRY'S BOO! A MADEA HALLOWEEN, Madea winds up in the middle of mayhem when she spends a hilarious, haunted Halloween fending off killers, paranormal poltergeists, ghosts, ghouls and zombies while keeping a watchful eye on a group of misbehaving teens.
Tyler Perry's Boo! A Madea Halloween arrives on October 21.