The Spierig Brothers Might Breathe New Life Into The 'Saw' Franchise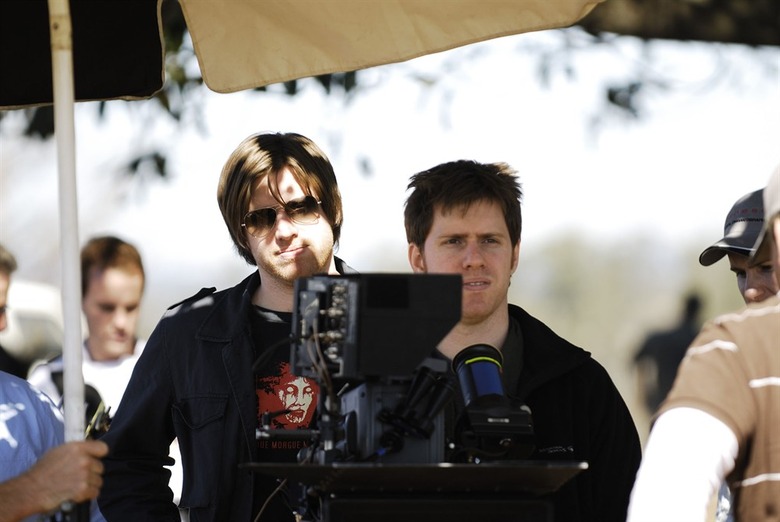 The previous installment in the Saw franchise was titled "The Final Chapter." Even at the time, it was hard to believe the violent moneymaking series was completely over with, and time has proven that belief correct. Earlier this year, it was reported Lionsgate was developing Saw: Legacy. The studio hired Piranha 3D and Piranha 3DD screenwriters Josh Stolberg and Pete Goldfinger to reignite the franchise, which James Wan kicked off in 2004 with his thriller. Now, the sequel has attracted two very promising filmmakers: Michael and Peter Spierig (Predestination).
Below, learn more about the Saw sequel.
The news of the Spierig brothers' involvement comes from Bloody Disgusting, who first reported on Saw: Legacy. The outlet spotted the directors' names listed on Ontario Media Development Corporation's (OMDC) list of projects filming in Ontario. According to the schedule (via Reddit), the sequel will shoot from September 12th to October 21st.
On the schedule, it's titled as Legacy, which could make some assume this isn't a Saw project the brothers are working on. But Saw regulars Mark Burg and Oren Koules are credited as producers, and the series' originators, Wan and actor/screenwriter Leigh Whannell, are executive producing the sequel with Peter Block, Daniel J. Heffner.
The Spierig brothers are a genuinely inspired choice for this franchise. They're two filmmakers that are getting better and better. Their directorial debut, Undead, showed promise, and they delivered on that promise with their last feature, Predestination. Daybreakers is a fun, creative vampire movie, but their excellent time travel drama shows they're capable of more as storytellers; it's more emotional than the typical time travel movie.
Even though the movie didn't perform well at the box office, it's surprising The Spierig Brothers have yet to land some major tentpole project. A few years ago, they were attached to direct a sci-fi version of Captain Blood and the Dark Crystal sequel. Ultimately, they departed from both projects. Predestination and Daybreakers are more than just calling card movies, but they do make you wonder what these directors could do with more resourses.
There's no information on Saw: Legacy's plot. The sequel has been a long time coming, though. Even Lionsgate's Vice Chairman Michael Burns said back in 2011 he was "sure, some day, you'll see Saw back in the picture." Well, that day is soon upon us, because the Spierig brothers will start shooting Saw: Legacy two months from today. No release date is currently set for the sequel.