Theme Park Bits: 'Ghostbusters' Theme Park Ride Coming To Dubai, 'Skull Island: Reign Of Kong' Officially Opens, And 'Kubo And The Two Strings' Heads To Universal Parks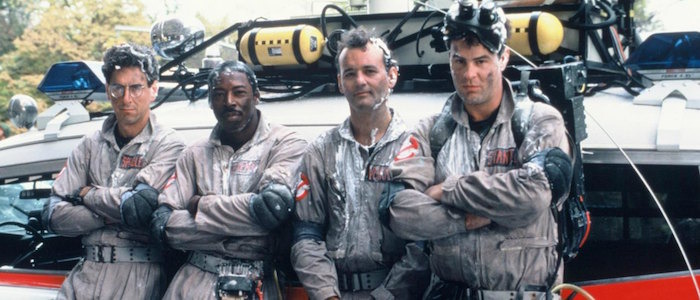 In this edition of Theme Park Bits:
A Ghostbusters ride is heading to Dubai.
Disney confirms that a new Muppets restaurant is one the way.
Watch the opening ceremony for Universal Studios' Skull Island: Reign of Kong.
An update on the construction of Star Wars Land at Disneyland.
A rumored location for Universal Studio's The Secret Life of Pets ride.
Kubo and the Two Strings characters are now in Universal parks.
Tour Universal Orlando's newest hotel.
New updates on Halloween events at both Disney and Universal.
The past decade has seen Dubai (and the United Arab Emirates in general) attempt to transform itself into a major tourism destination, with movies that film there depicting it as a desert paradise and new theme parks popping up at a rate that is just plain astonishing. One of those new theme parks is Motiongate Dubai, which will feature an area called the Sony Pictures Studios Zone, which we now know will feature an attraction called Ghostbusters: Battle for New York, which will place riders inside a trackless vehicle and task them with blasting projection-mapped ghosts as they ride through scenes from the classic 1984 film. You can tell that this is a theme park ride being unveiled in 2016 because "trackless" and "projection mapping" are the key words here. Naturally, you get points for shooting ghosts, making this the latest version of a ride design we've seen at Disney parks with Buzz Lightyear's Astro Blasters and at Universal Studios Florida with Men in Black: Alien Attack.
The ride will be part of a larger Ghostbusters-themed complex, which will include a full-service restaurant called Slimer's Diner. There will also be some kind of street show scheduled to take place outside.
After weeks of technical rehearsals, Universal Orlando's Skull Island: Reign of Kong has officially opened to the public, complete with an in-character opening ceremony where visitors were welcomed to the "Eighth Wonder Expedition Company" by actors made up to look like various characters from the world of King Kong. Naturally, the presentation also included its fair share of impressive fire effects, because this wouldn't be Universal without a little bit of bombast.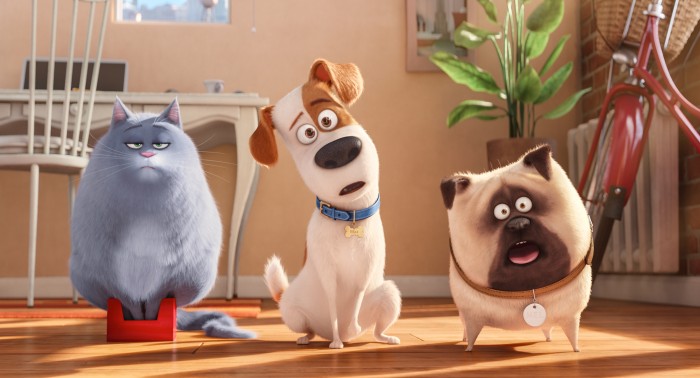 We first heard rumors that Universal Studios was plotting rides based on The Secret Life of Pets for its East Coast and West Coast locations a few weeks ago. Now that the film is a bonafide box office juggernaut, we can expect to star seeing and hearing more about this new attraction. But for now, we'll settle for this rumor: it seems that Universal is planning to build the Florida version of the ride on the Toon Lagoon amphitheater, a location that once housed an unpopular live show and has been essentially abandoned (save for the occasional special event) for years. This makes sense – real estate is valuable at the Islands of Adventure theme park and that area has been barely used for ages. Plus, it should be able to blend right in with the surrounding land, which is a tribute to comic strip and animated characters.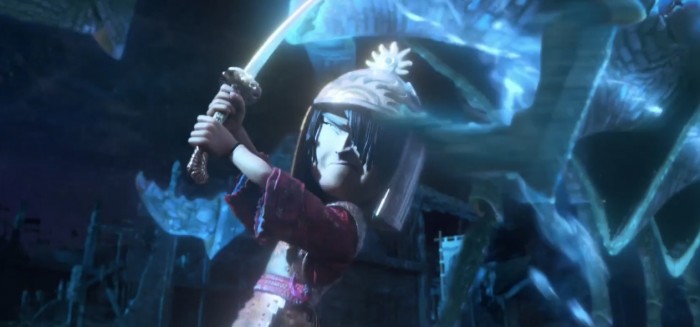 Meanwhile, it looks like Universal Orlando is testing the waters with another new movie. Characters from the upcoming stop-motion animated film Kubo and the Two Strings are now present at the park, allowing guests to meet up with them at the Character Party Zone. They will also be present during the park's evening parade. Right now, it's hard to imagine too many people being excited about posing for photos with characters they know nothing about, but should the film be a hit, the park will have hit the ground running.
Speaking of new stuff opening at Universal Orlando, Inside the Magic has posted new video tours of the resort's newest hotel, Sapphire Falls. Themed to the Caribbean, the hotel follows the resort's trend of theming its hotels as straightforward island paradises, getaways from the high-tech thrills that the actual parks offer. Here is the list of amenities offered at the resort, via Inside the Magic:
Snapping a photo from a water taxi of the hotel's dazzling lagoon waterfalls lit up at night, welcoming guests to an island paradise
Sliding down a water slide into the largest on-site pool at Universal Orlando Resort, complete with a children's play area, two sand beaches and fire pit
Sampling innovative, Caribbean-inspired food including the signature mojo marinated rotisserie chicken at Amatista Cookhouse, open for breakfast, lunch and dinner
Taking a one-of-a-kind cocktail journey with a rum captain and sampling some of the 75 rums being poured in Strong Water Tavern
Easing into 'island time' in the tasteful, relaxed design of the hotel's guest rooms and suites, and just outside awaits the excitement and adventure of two incredible theme parks
Enjoying Early Park Admission to the Universal Orlando theme parks one hour before the theme park opens, along with complimentary resort-wide transportation and other benefits
With a third gate in the form of the Volcano Bay waterpark opening soon, more on-site hotel space is required if Universal wants to continue stealing bites from Walt Disney World's piece of the central Florida pie. And right now, they're looking like they really mean business.
While Universal is introducing fancy hotels, Walt Disney World will do its best to lure you back with the complete menu for the 2016 Epcot International Food and Wine Festival, one of the best events in any theme park for those who like to expand their waistlines with interesting food before getting really drunk and passing out on the Donald Duck boat ride at the Mexico pavilion. As usual, the line-up of food and alcoholic beverages goes beyond the nations already represented around the World Showcase lagoon, offering guests the chance to sample cuisine from Africa, Brazil, Greece, and Hawaii. And yes, the beer selection seems especially robust this year.
Star Wars land is going vertical at #Disneyland and other SW news. https://t.co/hjWWtSgE50 pic.twitter.com/66ITSBmNX1

— MiceChat (@MiceChat) July 8, 2016
Over at Disneyland, construction on the the new Star Wars Land continues and what was once a giant field of dirt is starting to look like a proper construction site. Everything has gone vertical, which means it's time to break out that early concept art and try to guess to which building or attraction this wall belongs.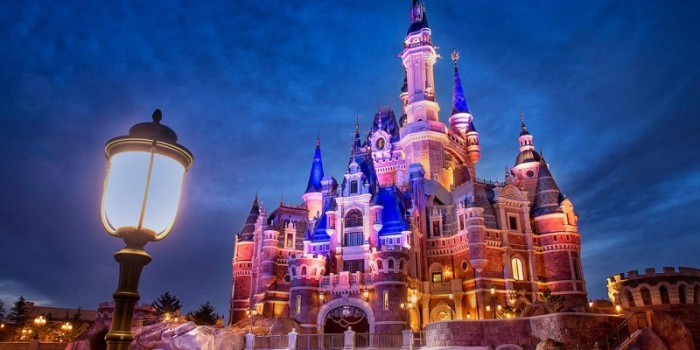 Today is astonishing numbers: despite opening less than a month ago, Shanghai Disneyland has already seen nearly one million visitors. The park, which was carefully constructed to appeal to traditional Chinese tastes while introducing the Disney theme park experience to Chinese visitors, was massively expensive and controversial, requiring Disney CEO Bob Iger to work closely with the country's Communist government to avoid rocking the wrong political boat. In any case, the gamble appears to have paid off for now.
One of the great traditions of any trip to a Disney theme park is politely telling the park's photographers that no, you don't want your picture taken in front of an iconic landmark, but thanks for asking. And now, you'll be able to say no to a computer instead. It seems that Walt Disney World's Magic Kingdom park is currently testing new technology that will involve you and your families standing on a certain mark and having your photo taken by an automated and unseen camera. Then the picture will be sent straight to your My Disney Experience app for future use. However, this technology is still in the testing phase and it's not clear if it will go beyond this phase. After all, there is certainly convenience involved here, but unlike an actual photographer, an automated camera can't manage crowds or indulge you with slightly awkward small talk as you pose for your picture.
Speaking of Walt Disney World and new technology, the park is reportedly considering a new Uber-style ride service that will allow guests to sidestep the notoriously slow public transportation options in favor of catching direct rides from resort to resort. Details are hazy (this all comes from surveys being sent out to guests), but this service would require a one-time fee from guests, who would then be able to use the service for the duration of their stay. For visitors who don't bring a car to property, this could be a lifesaver – waiting on a bus so you can transfer to another park so you can get back to your hotel is a great way to end a vacation day on a sour note.
Disney has shared a new video tour of Tiffins, the fancy new restaurant at the Animal Kingdom park in Walt Disney World. As you'd expect from any new Disney eatery, it's gorgeously themed and the food is only part of the experience. You're paying a premium for the food on your plate because you get to eat it in a location that feels completely fresh and new and exciting. This doesn't look like the kind of place that would interest kids who only want to see classic characters, but for more seasoned parkgoers who appreciate Disney's attention to detail, it looks like a real treat.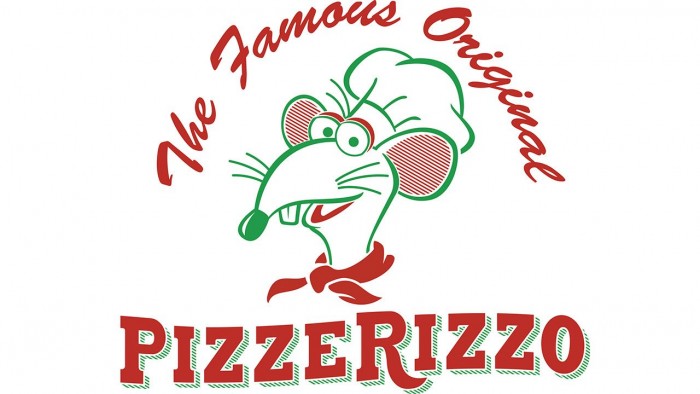 After months of rumors, Disney has made it official: the Hollywood Studios park in Orlando is getting a Muppets-themed restaurant in the newly re-christened Muppets Courtyard section of the park. PizzeRizzo will be a a quick service eatery owned and operated by Rizzo the rat, which feels like a great opportunity to include a few Ratatouille in-jokes. Here's the official description:
Pizza lovers, rejoice! PizzeRizzo will open this fall in Muppets Courtyard at Disney's Hollywood Studios, in the former Toy Story Pizza Planet location. Rizzo The Rat owns and operates the pizzeria, where guests can grab a pizza pie and a cold drink. Enjoy a casual Italian-American dining experience in a whole new way, through the eyes of the lovable, wisecracking Muppet.
Walt Disney Imagineering hid hints of Rizzo, his extended family and friends who have visited PizzeRizzo over the years throughout the two-story quick-service location. In addition to the expansive indoor and outdoor seating area, guests will be able to dine in a "cheesy" banquet room, or take five in a special booth designated just for Rizzo's celebrity friends.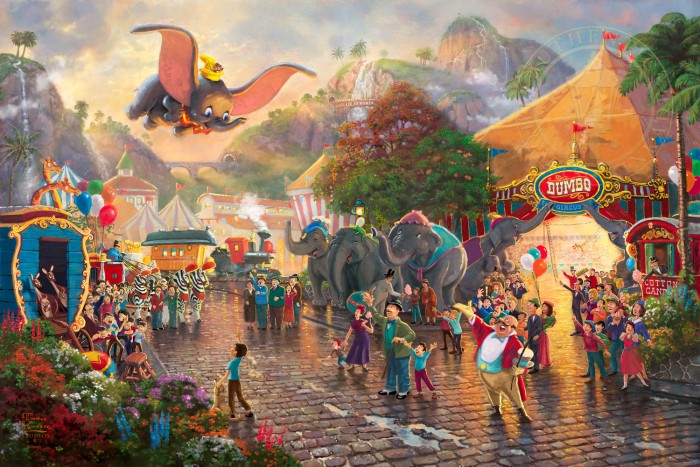 Thomas Kinkade Studios has teamed up with Disney for this new Dumbo-themed painting, which should appeal to the cross-section of people who enjoy Disney movies/parks and Thomas Kinkade (you know who you are). The piece is part of a limited edition and will cost you anywhere from $175 through $6,460 depending on which version you decide to purchase.
Well, that was quick. Mere weeks after a young boy was tragically killed by an alligator on Walt Disney World property, the character of Louis the Alligator from The Princess and the Frog has made his debut at the Mickey's Royal Friendship Faire show. This is surprising because Disney has spent the past few weeks scrubbing any and all mentions of alligators and crocodiles from their parks. It seems that someone has decided that enough time has passed. In any case, this show definitely continues the trend of the Magic Kingdom's castle shows being, well, fairly unimpressive.
Universal Studios has official announced that Michael Myers is returning for this year's Halloween Horror Nights event with a new maze titled Halloween: Hell Comes to Haddonfield. After all, it wouldn't be Halloween at Universal unless you were being startled by men and women dressed as iconic movie monsters! Anyway, the announcement video above makes extensive use of footage from Halloween II, the kinda-decent sequel to the original classic that is set hours after the events of part one and takes place almost entirely in a hospital, but it's not clear if the maze will borrow from that for its theme. However, you could do far worse than a creepy hospital for a walkthrough haunted house.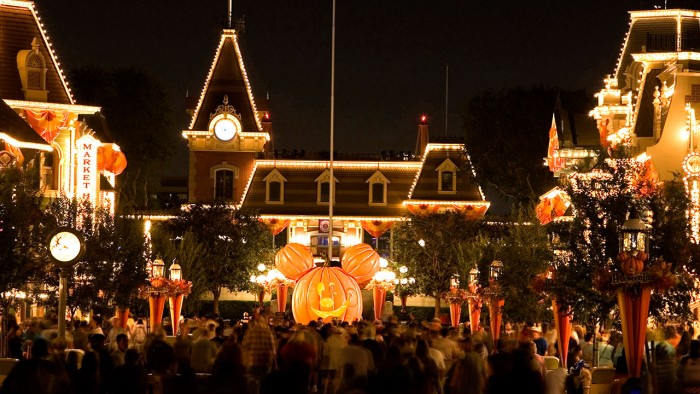 Disneyland has officially announced dates and ticketing information for its annual Halloween events and interested parties will have 17 chances to attend 2016's edition of Mickey's Halloween Party. Unlike Universal, there won't be any mazes filled with armed slashers, but there will be tons of fun events and re-themed rides and, of course, the whole thing requires a separate admission. Here's when the tickets go on sale as well as a complete list of dates:
July 21: Tickets on sale to Disneyland Resort Annual Passholders, Disney Rewards Visa card holders and Disney Vacation Club members
July 28: Tickets on sale to general public
Mickey's Halloween Party 2016 dates: Friday, Sept. 23; Monday, Sept. 26; Wednesday, Sept. 28; Friday, Sept. 30; Monday, Oct. 3; Wednesday, Oct. 5; Friday, Oct. 7; Monday, Oct. 10; Wednesday, Oct. 12; Friday, Oct. 14; Monday, Oct. 17; Wednesday, Oct. 19; Friday, Oct. 21; Monday, Oct. 24; Wednesday, Oct. 26; Saturday, Oct. 29; and Monday, Oct. 31
The Orange County Register's theme park section recently tweeted a bunch of new details about Disneyland's new luxury hotel, which is expected to begin construction in 2019. As you can see from the collected tweets, these images and observations were collected from an official presentation about the project to the Anaheim city council, who ultimately approved the project with a massive tax rebate. But since space is a serious premium at the ever-dense Disneyland, construction on this project can only begin after Disney builds a new parking garage for Downtown Disney, since they plan to demolish the original one to build this hotel in the first place.
tweet