Matt Damon Will Play A Superhero Under One Condition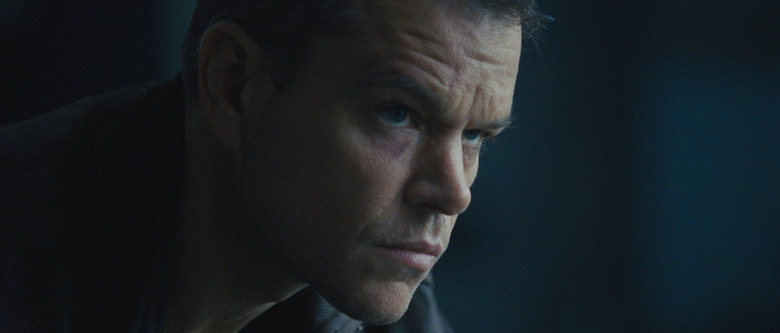 Later this month, we'll see Matt Damon return to the franchise that made him an action star with Jason Bourne. It's the fourth installment of the franchise that started back in 2002 with The Bourne Identity, and its existence is a bit of a surprise since both Damon and director Paul Greengrass resisted returning to the Bourne universe for so long. Therefore, it might be hard to get another movie with Damon as Bourne off the ground. But could Damon end up leading another franchise, perhaps as a superhero? A Matt Damon superhero movie is a possibility, but with one very specific condition.
Speaking with The Irish Examiner (via The AV Club), Damon was asked if he would ever take a superhero role, and here's what he had to say:
I'd consider anything with the right director, but I can't imagine there are any superheroes left, I think they're all taken at this moment. If [Ben Affleck] was directing me, I'd jump on it in a New York minute. I'd love to work with Ben.
However, Damon does note that there might be a problem taking a role in a superhero movie with his friend Ben Affleck at the helm because, "The problem with Ben is every time he directs a movie, he gives himself the best role in it, so until he's willing to give up the best role to one of his friends, we're not going to get on with it."
The good news is that Ben Affleck is directing an upcoming Batman movie, and there could be some really juicy roles for Matt Damon to play in the DC Comics franchise. Affleck is playing the best role for sure, but at least he didn't give it to himself. Does anyone out there think it might be cool to bring Matt Damon into the mix as Nightwing? Or if the rumors about Red Hood being part of the story are true, it might be awesome to have Damon in villain mode, facing off with his good friend. That could just as easily be more distracting than anything, but Damon has the chops to make it work, I think.
At the end of the day, even if Matt Damon doesn't end up in a superhero movie, Jason Bourne is a superhero in his own way. So Damon doesn't need spandex or a cape to be called a big-screen hero. Though there might be another potential option since Damon has also said he would play Daredevil for director Christopher Nolan in a heartbeat.
Jason Bourne hits theaters on July 29.