Poster Posse Pays Tribute To 'Star Trek' 50th Anniversary With Dazzling 'Star Trek Beyond' Artwork & More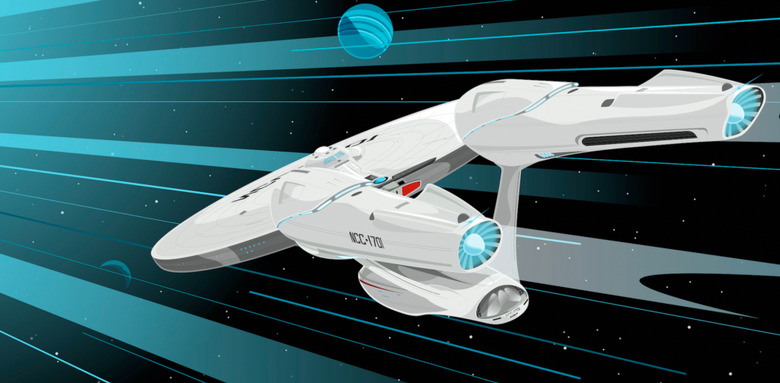 It's a good year to be a Star Trek fan. Not only does Star Trek Beyond hit theaters in less than a couple of weeks, but fans are celebrating the 50th anniversary of the creation of the original series all year long. Star Trek will have a huge presence at Comic-Con with plenty of anniversary goodies along with the world premiere of Star Trek Beyond, and now Poster Posse has revealed some outstanding original artwork to help ring in the festivities.
Check out some of our favorite pieces from the Poster Posse Star Trek round-up after the jump.
As you can see, the above pieces aren't just for Star Trek Beyond, but also for 50 years of Star Trek. Everything from the original series to The Next Generation to Deep Space Nine is honored in the pieces from various artists. William Shatner, Patrick Stewart, Chris Pine and more all have at least one piece featured in the entire line-up of artwork put together by passionate Star Trek fans.
This isn't the first Star Trek 50th anniversary artwork we've seen since there's also a cool print out there that will also test the knowledge of any hardcore Trekkie. If you think you know your Star Trek, you might want to take a gander at Dusty Abell's 50th anniversary piece over here and see how much you recognize.
If you want to see more of the Poster Posse Star Trek artwork, there's additional pieces from Phase 1, Phase 2, Phase 3 and Phase 4 at their respective links.