USA Delays 'Shooter' Following The Tragedy In Dallas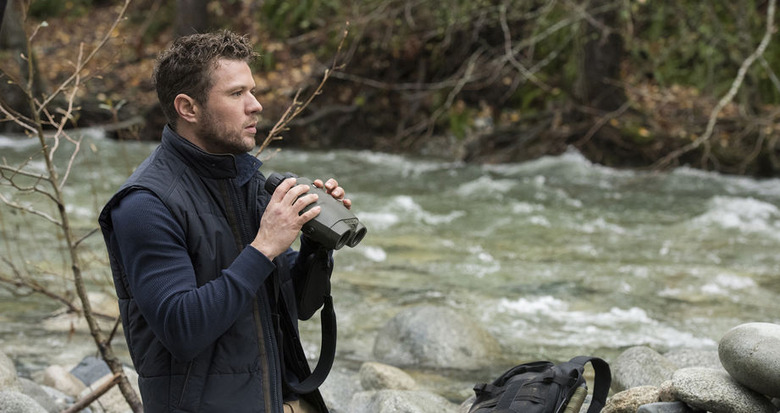 Originally set to premiere next week, USA has decided to postpone the premiere of Shooter, a series based on the 2007 Antoine Fuqua film and Stephen Hunter's novel. Following the tragic shooting in Dallas, Texas, where a sniper left five police officers dead and eight wounded, the network is delaying the Shooter premiere by a week out of respect for the victims.
The Hollywood Reporter first learned of USA's decision. According to the outlet, the pilot opens with the sound of a gun going off and images of real-life gun violence. Understandably, these images are probably going to be viewed differently by some audiences, not only in the wake of what occurred in Dallas but perhaps due to all the recent mass shootings.
Here's a USA rep's official statement on the decision:
In light of recent tragic events and out of respect for the victims, their families and our viewers, we have decided to postpone the premiere date for the upcoming USA Network series Shooter to July 26.
There have been numerous other instances of networks delaying episodes because of material reflecting recent tragedies. Last year, for example, USA also pushed back the season one finale of Mr. Robot after the horrific shooting of two Virginia reporters during a live broadcast. Most recently, just over a month ago after the massacre that took place in an Orlando nightclub, TNT pushed back The Last Ship premiere, which featured armed men breaking into a Vietnamese nightclub. As The Hollywood Reported noted, 24, Buffy the Vampire Slayer, Supergirl, and Castle have also had episodes postponed for similar reasons.
Shooter is executive produced by Lorenzo di Bonaventura and the original film's lead, Mark Wahlberg, and stars Ryan Phillippe, Omar Epps, Cynthia Addai-Robinson, Tembi Locke, Shantel VanSanten, and David Marciano. The show is created by John Hlavin. Season one of Shooter is 10 episodes long.
Here's the series' official synopsis:
Shooter is an uncompromising exploration of the definition and evolution of a hero. Ryan Phillippe ("Secrets and Lies") is a producer on the project and will star as Bob Lee Swagger, an expert marksman living in exile who is coaxed back into action after learning of a plot to kill the president. Omar Epps ("House") plays Isaac Johnson, an ex-Marine and former commanding officer of Swagger. Now a Secret Service Agent, he solicits Swagger's expertise for a clandestine operation that has disastrous results.
Shooter premieres on July 26th.