Video: How The Russo Brothers Direct Action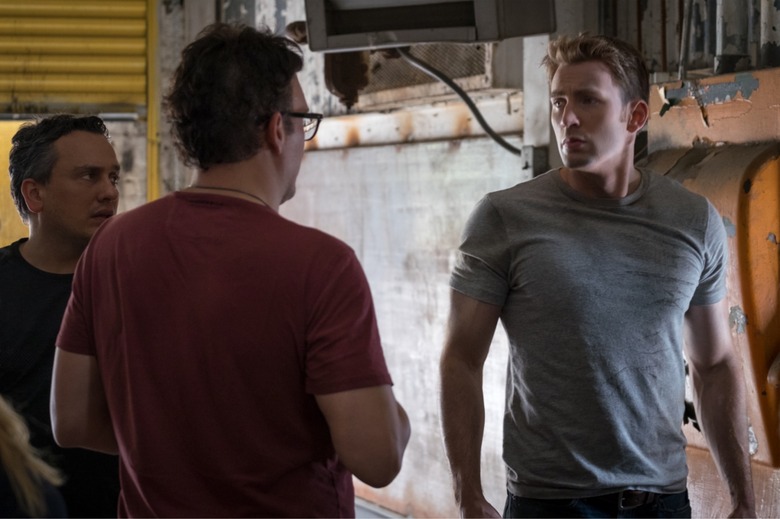 The Russo Brothers are one of the biggest surprises in blockbuster action filmmaking in the last decade — a very smart find by Marvel head Kevin Feige. I remember seeing their film Welcome to Collingwood at the Boston Film Festival in 2002 and thinking that they had had a promising career as comedy filmmakers ahead of them. I was wrong, they instead ended up in television. I don't think that even the biggest fans of their work on television shows like Arrested Development and their paintball episodes of Community could have expected their ascension as some of the smartest blockbuster action filmmakers today.
Darren Foley at Must See Films has published a good video essay on how the Russo Brothers direct action. Watch it now after the jump.
Here is an explanation from Darren Foley:
I was blown away when I first saw Marvel's 'Captain America The Winter Solider' and the realistic tone the Russo Brothers were able to achieve but still feel part of the Marvel universe. The construction and design of the action sequences was by far the thing that caught my eye, but with some investigation it seems the reason the action is so relatable is the fact its all based on the characters of that world. This video explore how the Russo's do action and how much 'character' comes into designing sequences.
The Russos have been criticized by some for their shaky-cam style but that's just one technique in how they add energy to a sequence while grounding it in reality. They seem to understand how to shoot for the edit, allowing the audience to follow the action through master shots and meticulously planned close-ups. The video makes a good case of Anthony and Joe Russo as character-focused action directors, but also how each of their action sequences use the rise of tension through stage-by-stage elevation and limit the score to raise the stakes and ground the fight. But at the end of the day, this video is as much about how the Russo Brothers don't direct action or how others direct action as it is about their specific techniques.
I'm excited to see the evolution of Anthony and Joe Russo's action filmmaking as they go from the Captain America franchise to The Avengers series in The Avengers: Infinity War Part I and II.