James Gunn Says Comic-Con Piracy Will Be More Difficult This Year Due To New Technology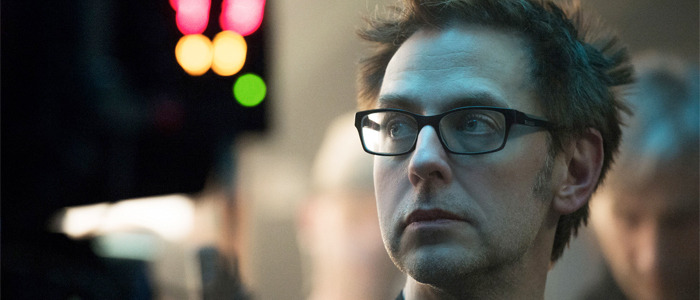 One of the biggest problems Comic-Con has had in recent years is trying to contain the exclusive video content that is meant to only be seen by those lucky enough to be in attendance for panels of anticipated movies and their favorite TV shows. Thanks to the advent of camera phones and fast internet speeds, it's been harder and harder to keep content "exclusive" to the convention. However, that may change this year.
Guardians of the Galaxy director James Gunn took to Facebook this weekend to tease the arrival of Guardians of the Galaxy Vol. 2. The filmmaker has already teased that the panel for the sequel at Comic-Con would give attendees a glimpse at the first footage, but fans asked when everyone else might see a teaser trailer. Gunn's answer to this question indicated that fans wouldn't have to wait long after Comic-Con, and also mentioned some kind of "new technology" that will prevent piracy from the convention.
Find out exactly what James Gunn said about preventing leaked Comic-Con trailers after the jump.
When asked about the first teaser trailer for Guardians of the Galaxy Vol. 2, here's what Gunn said on Facebook:
Well, you might see something if you're in Hall H on July 23 with me and the Marvel panel. Or if someone secretly films that — which is less likely to happen because of new technology, but I still know sometimes happens — then you'll see it right after. If not then, it will be a short while.
Stopping recordings from leaking out of Hall H specifically has always been hard because of how many people are in that part of the convention center for the biggest panels of the weekend. So what efforts have they put in place to stop this from happening? We're not sure, but this could be bad news for all those who eagerly await video leaks from Comic-Con to see what all the attendees get to see in San Diego.
We know that Apple recently filed a patent for an infrared beam that would stop iPhones from recording at concerts, but I doubt something that sophisticated or extreme will happen at Comic-Con. Especially since pictures and recording is allowed during most of the panels, just not when film or TV footage is playing.
20th Century Fox said they were skipping Comic-Con this year due to piracy, and if fans keep pirating footage like this, then others could follow suit. But at the end of the day, footage leaking isn't necessarily bad for studios, because it's all free publicity. The only time it's bad news is if the fan reaction to the footage is bad, which is the risk you take from showing stuff at Comic-Con anyway.
We're bound to find out what efforts Comic-Con has taken to ensure studios feel comfortable about bringing exclusive footage to the convention when we arrive in San Diego to cover the geeky madness next week. Stay tuned.