'Suicide Squad' International Trailer: They're Known To Be Quite Vexing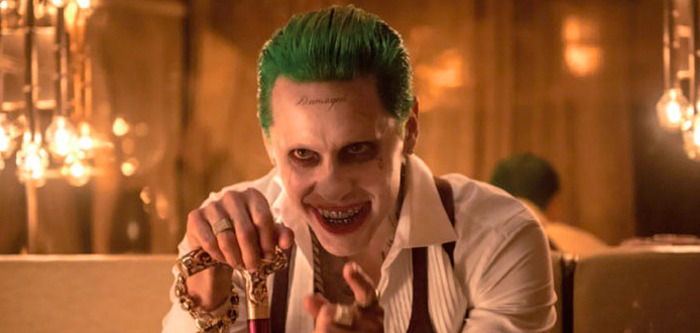 Earlier this year we got two superhero movies in which the good guys are battling good guys: Batman v Superman: Dawn of Justice and Captain America: Civil War. The two films weren't much alike, but they were both relatively somber affairs, full of anger and pain and sorrow. But what happens when you've got bad guys fighting even worse guys? You get something like the anarchic glee of the latest Suicide Squad international trailer.
Directed by David Ayer, Suicide Squad stars Viola Davis as Amanda Waller, who has the genius idea to force a bunch of supervillains to go on a dangerous mission for the U.S. government. Margot Robbie stars as Harley Quinn, Will Smith as Deadshot, Joel Kinnaman as Rick Flag, and of course Jared Leto as the Joker. Watch the new Suicide Squad international trailer below.
The new Suicide Squad international trailer isn't too different from that last full-length trailer we got in April, but there are a few new bits of footage mixed in including a better glimpse of Scott Eastwood's mysterious military character.
Suicide Squad opens in 2D, 3D, and IMAX 3D on April 5. Also starring are Jai Courtney as Boomerang, Jay Hernandez as El Diablo, Adewale Akinnuoye-Agbaje as Killer Croc, Cara Delevingne as Enchantress, Adam Beach as Slipknot, Karen Fukuhara as Katana, and Ike Barinholtz, and Common. For much, much more from Suicide Squad, watch this space — we'll have an extensive report from the set coming to you later today.
It feels good to be bad... Assemble a team of the world's most dangerous, incarcerated Super-Villains, provide them with the most powerful arsenal at the government's disposal, and send them off on a mission to defeat an enigmatic, insuperable entity. U.S. intelligence officer Amanda Waller has determined only a secretly convened group of disparate, despicable individuals with next to nothing to lose will do. However, once they realize they weren't picked to succeed but chosen for their patent culpability when they inevitably fail, will the Suicide Squad resolve to die trying, or decide it's every man for himself?