'The Light Between Oceans' Trailer: Michael Fassbender And Alicia Vikander Have To Make An Impossible Choice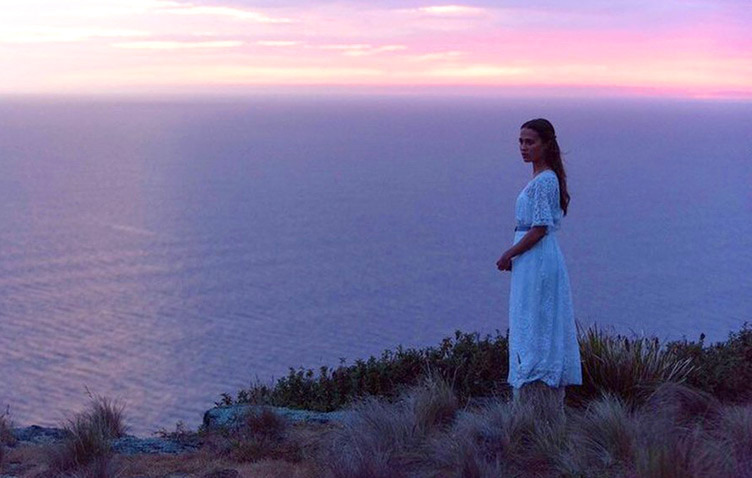 We've already seen two trailers so far for Derek Cianfrance's upcoming film, The Light Between Oceans. The latest trailer is almost more of a teaser, condensing some of what we saw in the previous footage, but it's another promising look at the Blue Valentine and The Place Beyond the Pines director's latest film, which stars Michael Fassbender, Alicia Vikander, and Rachel Weisz.
Below, watch the new The Light Between Oceans trailer.
Post-World War I, Tom Sherbourne (Fassbender) and his wife, Isabel (Vikander), live on a remote island in Western Australia. One day, the couple hears a scream and sees a tiny boat coming to shore, and in the boat they find a baby. They decide to raise the child, Lucy, themselves. After years of living happily as a family, Tom and Isabel meet Lucy's birth mother (Weisz), and then drama ensues.
Here's the latest Light Between Oceans trailer (source: Vulture):
Cianfrance also wrote this adaptation of M.L. Stedman's New York Times bestselling novel. The director made his breakout film with 2010's Blue Valentine, a heartbreaking drama that he followed up with the intimate but sprawling The Place Beyond the Pines. As I mentioned when the last trailer came out, both of those films proved the director knows how to get the waterworks flowing. The environments he presents are entirely lived-in, authentic, and feature plenty of beauty and pain — a potent combination we'll hopefully see in The Light Between Oceans, which does look like the kind of story that's ready to rip your heart out.
Cinematographer Adam Arkapaw (True Detective season one) shot the period piece. Arkapaw worked with Michael Fassbender on Assassin's Creed and Macbeth, but this is the first time he's collaborated with Cianfrance. Both of them often make bold choices as storytellers, so I'm looking forward to seeing the work they did together. The shots in the trailer are incredibly warm and beautiful.
Here's the official synopsis for The Light Between Oceans:
From acclaimed director Derek Cianfrance, (Blue Valentine, A Place Beyond the Pines), and based on the extraordinary best-selling novel from M.L Stedman, THE LIGHT BETWEEN OCEANS, is a beautiful yet heart-breaking story of love and sacrifice.
On a remote Australian island in the years following World War I, lighthouse keeper Tom Sherbourne (Michael Fassbender) and his wife, Isabel (Alicia Vikander), discover a boat washed ashore carrying a dead man and a two-month old baby. Rescuing the infant, they make the decision to raise her as their own but the consequences of their choice prove to be devastating.
The Light Between Oceans opens in theaters on September 2nd.