POTD: Tom Holland Hangs Around In A 'Spider-Man: Homecoming' Selfie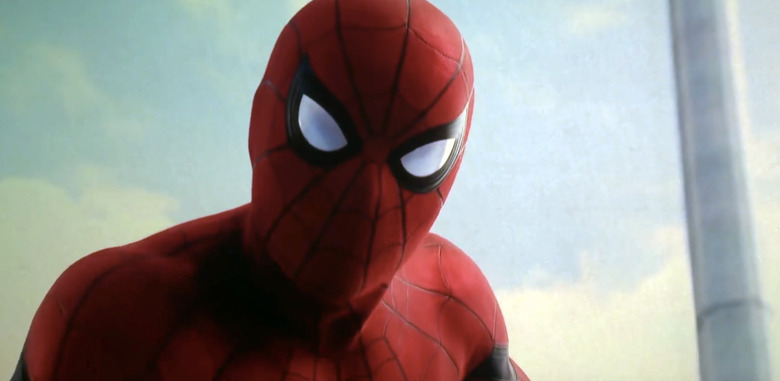 Yesterday marked exactly one year until we see Spider-Man return to the big screen in his own movie with Spider-Man: Homecoming. To tease what Marvel Studios and Sony Pictures have in store, the film's star Tom Holland took to Instagram to post an awesome selfie from the set. Not only does it show Holland in the Spider-Man suit, but it also shows him hanging high above the film's crew, just like a spider can. Check out the Spider-Man Homecoming set photo after the jump.
Here's the Spider-Man: Homecoming photo that Tom Holland posted to Instagram: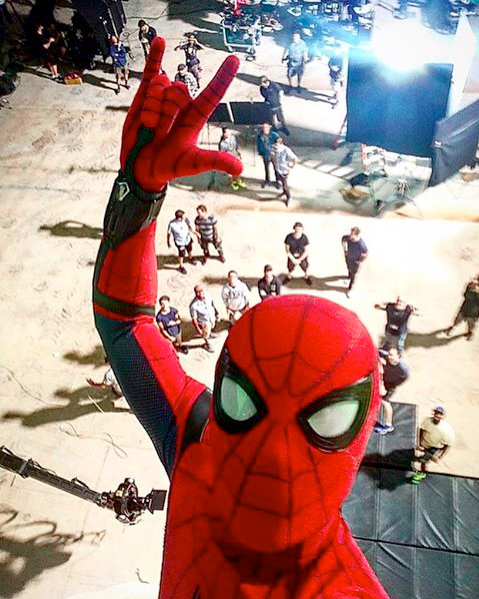 Is Tom Holland preparing to do one of his own stunts in the movie? Normally you don't see the actors hanging high above the crew like this, especially in a relaxing enough scenario where they can take a selfie while hanging up in the air. But as Holland is shown previously on his Instagram, he's quite athletic and acrobatic, so he'll probably be doing plenty of his own stunts.
Spider-Man: Homecoming has been shooting down in Atlanta, Georgia, and some unofficial set photos have made their way online here and there. One set showed Tom Holland and some of his teenage class mates at school while some others had him holding on to some vehicles with his iPhone in hand. The license plates on the cars indicated the action was taking place in Washington DC, which would be an interesting change of scenery for the webslinger.
Anyway, Spider-Man: Homecoming arrives on July 7, 2017. Stay tuned for more.