'The LEGO Movie Sequel' Is Getting A Rewrite From 'BoJack Horseman' Creator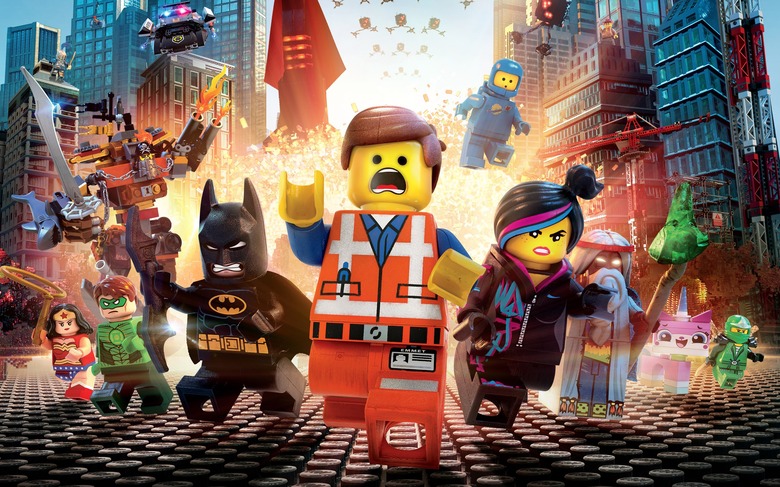 Phil Lord and Chris Miller are currently hard at work on their Han Solo film, but before they boarded the Star Wars franchise, the duo may have helped to launch another franchise with The LEGO Movie. After its huge financial success, the Lego movies are now a huge priority for Warner Bros., as they're working on spinoffs, including one focused on Batman.
And there's also The LEGO Movie Sequel, which will bring back Emmett (Chris Pratt) and Wyldstyle (Elizabeth Banks). Lord and Miller aren't returning to direct the animated film, but they did write the first draft of the script – and BoJack Horseman creator Raphael Bob-Waksberg will now rewrite it.
Below, learn more about The LEGO Movie Sequel rewrite.
The Wrap first reported Bob-Waksberg is polishing the script, making this his first time writing a feature film (although it'll likely just be his first credit, if he's credited). The report says he's only "putting on the finishing touches," claiming Lord and Miller are too busy with the Han Solo film and the millions of other projects they're working on.
Producer Chris McKay (The LEGO Batman Movie), writer Jared Stern (Wreck-It Ralph), and Michelle Morgan (Girl Most Likely) helped crack some of the story before Lord and Miller got to work on the script. They haven't spilled too many plot details, but Miller has said one non-LEGO character is returning for the sequel:
Well I don't want to give you spoilers but we were really interested in what happens to that boy who's in the meta story in the first movie when he's four years older. When he's an adolescent how does that change his point of view? And it's nice to have the characters start in a different place from the first movie. Emmet, for example, was in an existential crisis of having seen another dimension and was questioning the whole point of his existence.
A part of the joke of Lord & Miller's last sequel, 22 Jump Street, is that it is a retread, in many ways, but according to Miller, The LEGO Movie Sequel will have its own personality:
There's a challenge to make each one feel like its own thing. Part of the fun is finding people like Charlie [Bean], who's doing the Ninjago movie, and Chris McKay who did so much on the first film. Each of them have their own distinct voices and ideas for tone. So it will each have its own personality and not just be, 'Hey, remember that last movie? Here's another one just like it!" So that's been a big challenge but so far it's been going better than I expected.
Warner Bros. recently postponed the sequel. Originally scheduled for May 18th, 2018, the studio pushed the release date almost a year to February 8th, 2019. The LEGO Movie did incredibly well the first weekend of February, so the delay makes sense. Directing the sequel is Rob Schrab, who's worked on Community and The Mindy Project.