The Alicia Vikander-Led 'Tomb Raider' Reboot Hits Theaters In 2018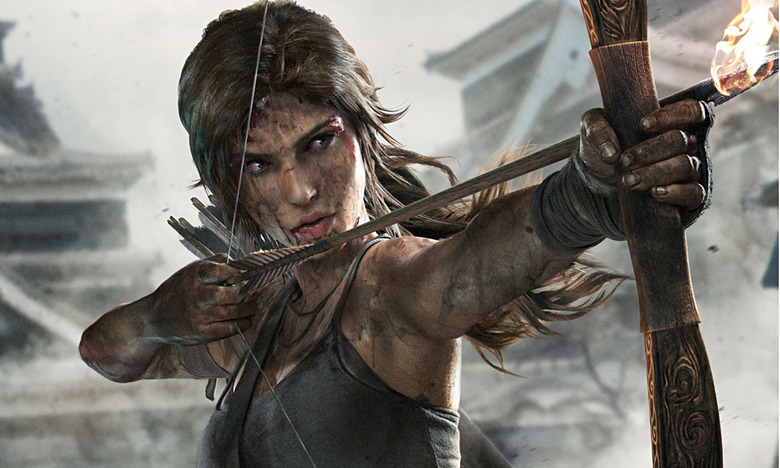 March 16th, 2018 is when we'll see the new Lara Croft in action. That's the release date Warner Bros. has set for director Roar Uthaug's (The Wave) video game adaptation/reboot, which will star Academy Award-winner Alicia Vikander (Jason Bourne). There are currently no other films scheduled for Lara Craft's release date that we know of, but it will open a week after The Wreck-It Ralph sequel and a few short weeks before Steven Spielberg's Ready Player One adaptation.
Below, learn more about the reboot.
According to The Wrap, Warner Bros. was eying that March 16th release date for The Flash, but for whatever reason, they decided to give the date instead to Tomb Raider. Back in 2009 was when we first heard a new Tomb Raider film was in the works, which was around the time Megan Fox was falsely rumored for the role. Two years later, the intention was to tell an origin story. Although the script has changed many hands over the years, it sounds like showing Lara Croft's first adventure is still the plan.
Screenwriter Marti Noxon (Buffy the Vampire Slayer) once worked on the project, but the last writer hired that we know about is Evan Daugherty (Snow White and the Huntsman). When Daughtery became involved Warner Bros. came aboard to distribute the film, which put the project "on a fast track." MGM, Warner Bros., and GK Films are behind Lara Croft, with Graham King producing. King says Lara Croft is a "character piece"–which probably isn't how anyone would describe the previous Tomb Raider movies:
Listen, the box office, they weren't disasters but I find it interesting that the story that we're telling is really the story before she became Lara Croft, so it is a character piece. It does have a lot of really great characters, but it's a lot of action and a lot of fun, and for me, it's something very different. I've not really done a movie like that before, but I really gravitated to rebooting this franchise and we're going to give it a shot.
From what else has been said, this version of Tomb Raider will be more grounded and realistic than the two adaptations that starred Angelina Jolie. Star Wars: The Force Awaken's Daisy Ridley had conversations about taking over the role, but according to The Wrap, negotiations never got serious. Vikander signed up for the film in April.