'Blood Father' Trailer: Mel Gibson Teaches Drug Cartel Thugs Not To Mess With His Daughter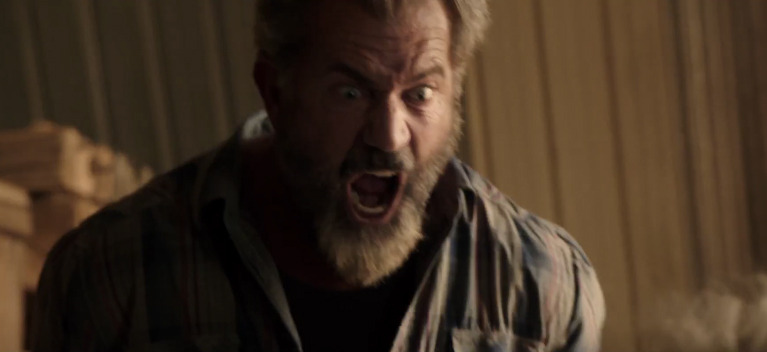 If you thought Liam Neeson got upset when some criminals kidnapped Maggie Grace, Famke Janssen and then himself in the Taken franchise, just wait until you see how pissed Mel Gibson gets when some drug cartel thugs come after his daughter.
Blood Father premiered at the Cannes Film Festival back in May, and it's coming to theaters late this summer, giving Mel Gibson another chance at redemption on the big screen after previous efforts landed without much pomp and circumstance. This almost feels like if Riggs from Lethal Weapon had a daughter, lost Rene Russo and really just let life kick him in the teeth.
Watch the Blood Father trailer after the jump.
This is a side of Mel Gibson we haven't seen in a while. Even in Edge of Darkness when Gibson was trying to figure out what happened to his adult daughter, he didn't get this unhinged. But his character in Blood Father is grizzled, deadly and will stop at nothing to keep his daughter safe, even from the most threatening of criminals. Just that header photo alone would be enough to convince me to see this movie.
Blood Father doesn't sound like anything groundbreaking, but it sounds thoroughly entertaining as Variety says in their Cannes review, "It's 90 hardened minutes of shotgun mayhem, drug goons with tattoos up to their throats, and a general dirty meanness that extends to everyone on screen." In addition, The Guardian notes, "Blood Father recalls the thrillers Robert Rodriguez used to make: it's loud, outrageously violent, unabashedly pulpy, and doesn't skimp on character development."
This sounds like the kind of film Mel Gibson needs to get his career back on track, even if it's more simple fare from Assault on Precinct 13 director Jean-François Richet, based on The Town writer Peter Craig's book of the same name, which he adapted himself. Blood Father also stars William H. Macy, Diego Luna, Michael Parks and Erin Moriarty.
If you want to see the equivalent of a red band sneak peek, check out the international trailer right here.
After her drug kingpin boyfriend frames her for stealing a fortune in cartel cash, 18 year old Lydia goes on the run, with only one ally in this whole wide world: her perennial screw-up of a dad, John Link, who's been a drunk, a drug addict, a motorcycle outlaw, and a convict in his time, and now is determined to keep his little girl from harm and, for once in his life, do the right thing...
Blood Father hits theaters in the US on August 12.