Michelle Williams Joins Hugh Jackman In 'The Greatest Showman On Earth'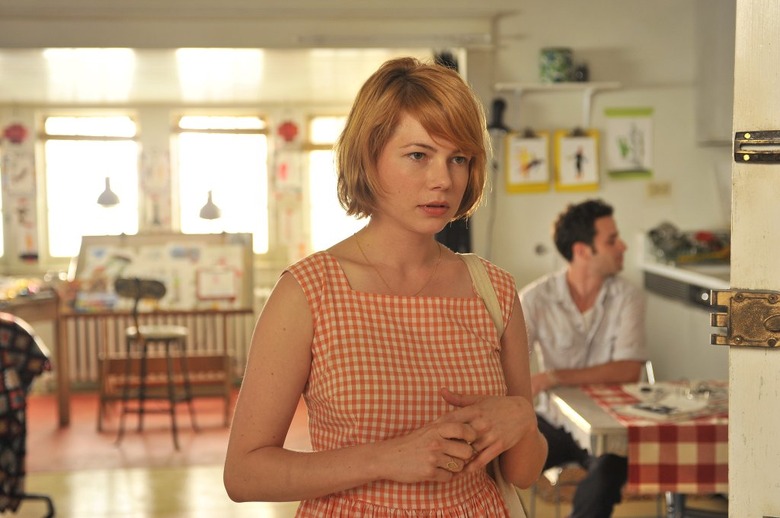 Hugh Jackman has
to the P.T. Barnum biopic The Greatest Showman on Earth for almost seven years. Every once in a blue moon, we'd get an update saying the project, which centers on the founder of Ringling Bros. and Barnum & Bailey Circus, is alive and well. After years of development, the project is maybe more alive than ever, as another actor, Michelle Williams (Manchester by the Sea), may finally join Jackman in The Greatest Showman on Earth.
Below, learn more about the biopic and who Michelle Williams might play.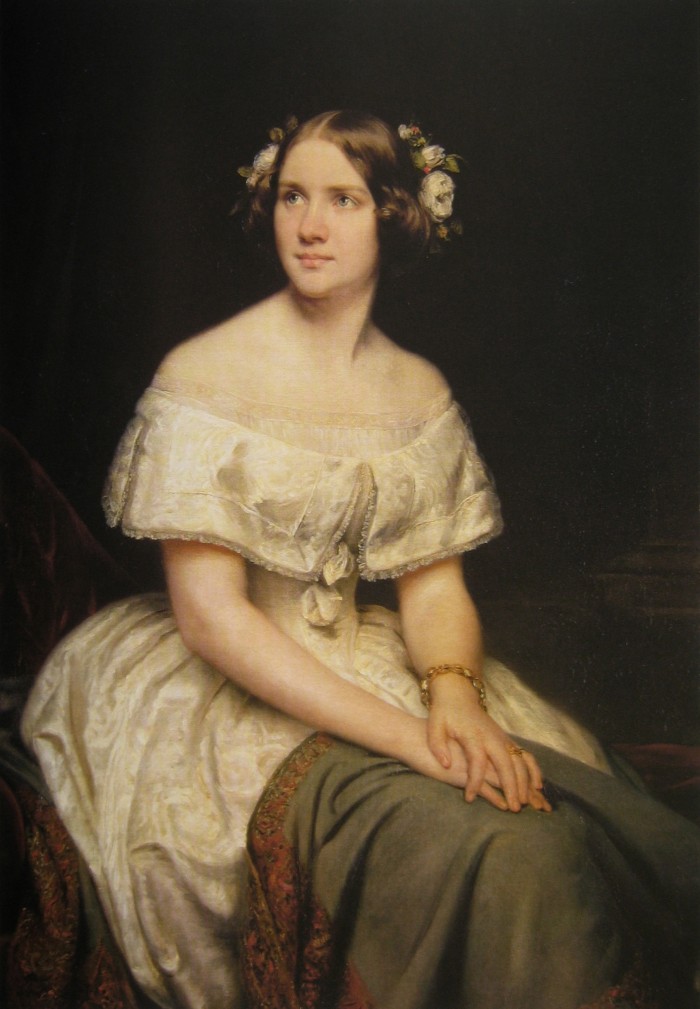 Deadline
is reporting Williams is in talks to co-star in the film. The outlet doesn't specify who she'd play in the movie, but when we first heard about the original musical, it was said that it would include Barum's "infatuation with singer Jenny Lind — the so-called Swedish Nightingale," a role which Anne Hathaway was once rumored for. The real Lind is pictured above.
In 1849, Barnum offered the opera singer an opportunity to tour America. Without even hearing her voice, Barnum paid her $200,000 in advance; he knew her reputation for drawing crowds, which was enough for him. When Lind arrived in New York, she was greeted by 30,000-40,000 people. Barnum helped make the tour a gigantic hit. At one point, the opera singer was even endorsing products, such as clothes and pianos. Eventually, Barnum and Lind parted ways–a split that led to a decline in ticket sales. Lind then returned to Europe, where she married a man she met on her American tour.
Besides Jackman, no other actors have officially joined the Greatest Showman on Earth cast. A few weeks ago, Zac Efron (Mike and Dave Need Wedding Dates) was
, but we've yet to hear any confirmation regarding his involvement. One of the last pieces of info we did hear was that director Michael Gracey, who's been a part of the project for half a decade, was aiming to shoot the film
 in New York, but for whatever reason, that never happened. Gracey, who was linked to the Tom Hardy-led Elton John biopic, Rocketman, may make his feature directorial debut with the musical.
The Greatest Showman on Earth was written by Jenny Bicks (The Big C). In 2013, Beauty and the Beast and Dreamgirls director Bill Condon was brought on to do rewrites. Big Hero 6's Jordon Roberts wrote a draft as well. The musical's original songs are written by Bonnie McKee, Jake Shear, Brian Lapin, Justin Paul, and Benz Pasek.