New 'Rogue One' Trailer Coming Next Week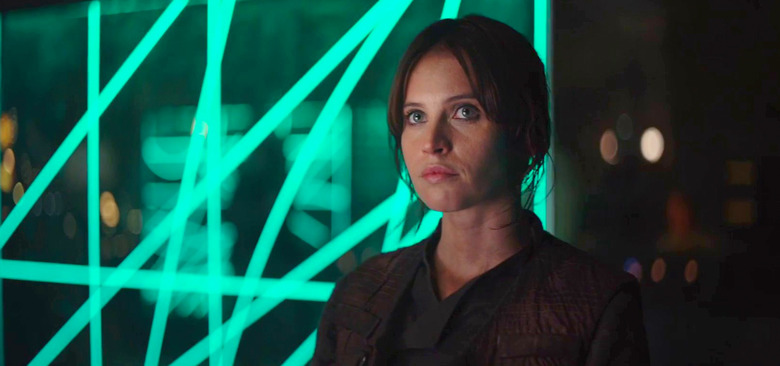 Two months ago, Disney released the first trailer for Rogue One: A Star Wars Story. And... that's all we've gotten so far. But with Star Wars Celebration just around the corner, you may have guessed there'd be more material coming our way soon. And you'd be right. The next Rogue One: A Star Wars Story trailer is arriving next week, and you can get all the details below on when and where you can watch it. 
The Rogue One trailer details come from Making Star Wars, who noticed that the upcoming ABC schedule includes a special called Secrets of the Force Awakens: A Cinematic Journey. The hourlong program will go into the making of Star Wars: The Force Awakens and (even better) feature "a 3-minute trailer for Rogue One: A Star Wars Story." The show begins Friday, July 15 at 8 PM.
It's possible the trailer will actually land online a few hours before that, as the Rogue One panel for Star Wars Celebration begins July 15 at 4 PM in London — that's 11 AM Eastern or 8 AM Pacific in the U.S. In any case, it looks like we can definitely expect a new, longer Rogue One trailer sometime next Friday.
The first Rogue One trailer got the marketing campaign off to a strong start. Rogue One is the first Star Wars live-action movie to fall outside the "Saga" storyline, and that promo found the sweet spot between feeling different and feeling familiar. There's no mistaking this for anything other than a Star Wars movie, but at the same time the darker, more somber tone feels unlike any Star Wars movie we've seen before.
Since the reveal of that first Rogue One trailer, we've learned quite a bit more about who these various characters are and how they might interact. We've also received official confirmation that Darth Vader will appear in the film — and that James Earl Jones will be back to voice him. We've found a little more information as to what those notorious reshoots were all about. We're still waiting to find out whether there will be an opening crawl, but we did get a peek at some of the action in store thanks to some new images. Oh, and we've heard that Hail, Caesar! breakout Alden Ehrenreich is the new Han Solo – rumor has it he'll cameo in Rogue One.
What other exciting stuff could the new Rogue One trailer have in store for us? While we mull that over, let's revisit that earlier trailer one more time.
Rogue One: A Star Wars Story arrives December 16.