Idris Elba May Make His Feature Directorial Debut With 'Yardie'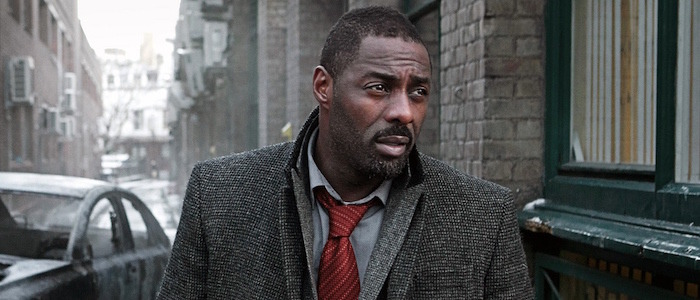 Beasts of No Nation and Star Trek Beyond star Idris Elba is a man of many talents. He's an exceptional performer that typically dominates the screen, a DJ (his DJ name is Big Driis), and a writer, and he also has his own expectedly stylish clothing line (you can get underwear with his initials printed boldly on the front). The actor, who's currently filming the long-awaited adaptation of The Dark Tower series, is again doing a job outside of acting. Elba already has some experience as a director, but with Yardie, he's making his feature directorial debut.
Below, learn more about the period piece thriller.
In an interview with Screen Daily, StudioCanal CEO Danny Perkins confirmed to the outlet Idris Elba will direct an adaptation of Victor Headley's Yardie later this year. The story follows D., a young man that smuggles a kilo of cocaine from Jamaica into London. What follows is his rise (and possible fall) as a drug dealer. Bronson co-writer Brock Norman Brock wrote the adaptation.
Here is the novel's full synopsis:
D, a courier carrying cocaine from Jamaica to London, decides to go it alone and disappears into the mean streets of Hackney carrying a kilo of white powder that his erstwhile friends are anxious to recover. But D's treachery will never be forgotten – or forgiven.
It was initially reported earlier this year that Elba would direct Yardie (via TheFilmCo), but the story flew under the radar, hence why it's now news. Danny Perkins went on to say StudioCanal is trying to get more involved in music, either by making more movies about music or more movies driven by music. He cited Idris Elba's Yardie adaptation as an example of a project heavily influenced by music, which isn't unexpected given Elba's background. StudioCanal and all involved are already talking to Universal Music about Island Records working on the film.
As mentioned earlier, Elba has been behind the camera before. He directed a six-minute short/Pepsi advertisement in 2014, which was around the same time he wrote and directed two episodes of Playhouse Presents. Elba, a real music lover, has made some music videos and also turned K. Michelle's album "Rebellious Soul" into a musical VHI aired. In 2012, he directed and starred in a Mumford & Sons video, "Lover of the Light."
Even if you're not a fan of the band, you might enjoy the video for Elba's work and the payoff: