'The Intervention' Trailer: Melanie Lynskey Gets By With A Little Help From Her Friends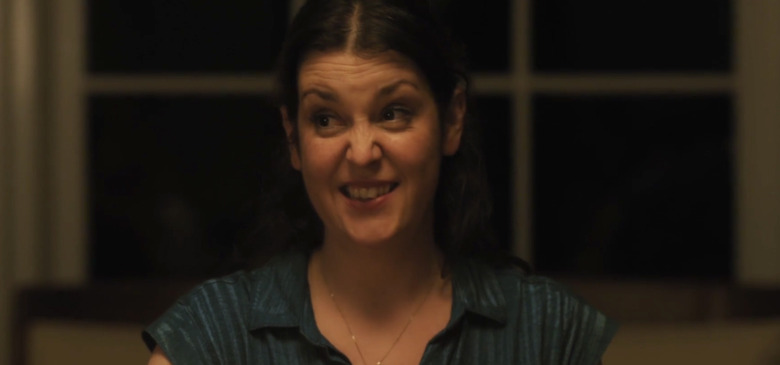 Several titles that premiered at the Sundance Film Festival earlier this year are making their way to limited releases and VOD this summer. One of the more charming offerings is The Intervention, a relationship dramedy fueled by an incredible cast, some sharp writing, and one intervention that turns into multiple cries for help among a group of four couples on a weekend getaway.
Watch The Intervention trailer after the jump.
This is one of those movies where everything hinges on the performances and the dynamic between each of the characters. The outstanding cast includes Melanie Lynskey, Clea DuVall, Natasha Lyonne, Vincent Piazza, Jason Ritter, Ben Schwartz, Cobie Smulders and Alia Shawkat, and they all turn in sterling performances that elevate this above movies that have tread the same relationship territory before. Lynskey is the standout, delivering a performance that is genuine, funny and touching all at the same time, but the movie is still truly an ensemble piece.
Plenty more praise goes to Clea DuVall, whom you may remember from movies like The Faculty, She's All That and Girl Interrupted, but more recently has appeared in the likes of Zodiac and Argo. She writes and directs the film like a seasoned filmmaker, not one who has never directed a film before, crafting something that is akin to The Big Chill for a younger generation.
If you need any more convincing, IndieWire says:
'The Intervention' is a sharp-tongued and smart observational comedy that marks the feature directorial debut of Clea DuVall, who also writes and co-stars. This nicely-pitched relationship film begins with a question — is there any point to meddling in the relationships of friends and family? — and escalates into a deftly staged indie farce in which the problems nearly every character is trying to avoid are brought to light.
Here's the official synopsis from Sundance Film Festival earlier this year:
Control freak bride-to-be Annie (Melanie Lynskey) gathers her group of thirtysomething friends at the picturesque Savannah family summer home of sisters Jessie (writer/director Clea DuVall) and Ruby (Cobie Smulders) to convince Ruby and her workaholic husband Peter (Vincent Piazza), that their relationship has turned irreparably toxic. Joined by Annie's easygoing fiancé (Jason Ritter), Jessie's partner Sarah (Natasha Lyonne), as well as the reluctant Jack (Ben Schwartz) and his sprightly 22-year-old girlfriend (Alia Shawkat), the group makes fumbling attempts to jump-start the intervention throughout the booze-fueled weekend, while resolutely avoiding dealing with their own vices and regrets.
The Intervention opens on August 26th on VOD and in theaters.