John Malkovich Joins The Comic-Con Heist Comedy 'Supercon'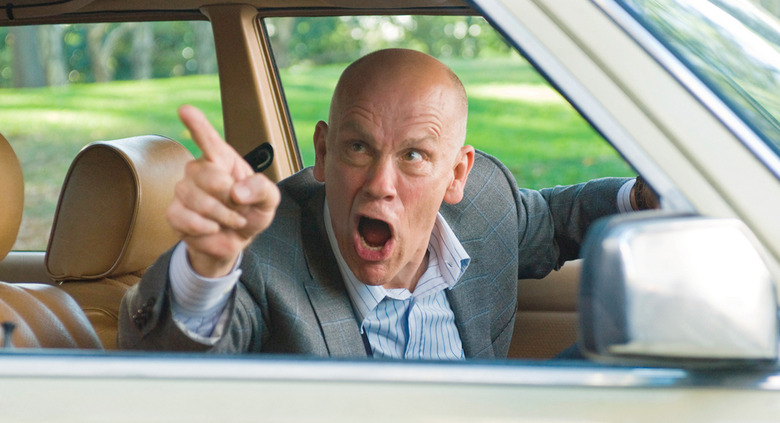 We're just a couple weeks away from the madness at San Diego Comic Con kicking off, and we'll have plenty of coverage of all your favorite television shows and upcoming movies for you to check out from July 20th-24th. In the meantime, the cast of an upcoming Comic-Con heist comedy called Supercon has expanded to include an acclaimed actor who is no strange to comic book movies.
John Malkovich has been added to the Supercon cast, but the bad news is that he appears to be the best actor on the entire roster. But he's not the only new cast member to be added to the project either. Get more details below.
For those just joining us, Supercon will follow some washed up television stars and comic book artists who make their living attending conventions. In an effort to get their lives back on track, these former pop culture favorites hatch a plan to rob the convention, all to deliver their own brand of justice to a crooked promoter and an overbearing former TV icon.
This sounds like it could be at least somewhat amusing, but the cast doesn't offer much in the comedy department. Mike Epps (The Hangover), Maggie Grace (Taken), Russell Peters (Chef), Clancy Brown (Warcraft) and CariDee English (America's Next Top Model) are all on board the film, and only two of those names feel like they're really qualified to make a comedy like this work.
John Malkovich is the latest addition and easily the biggest name in the cast now, and while his character hasn't been specified, I wouldn't be surprised if he was playing the former TV icon in the flick. Previously he ventured into comic book territory with the RED franchise, and he was once being lined up to play Vulture in Sam Raimi's Spider-Man 4 before the project was abandoned.
In addition, Deadline reports Ryan Kwanten (True Blood) has landed the role of a voice actor, a smooth-talking fearless leader who mainly gets by on dumb luck but is always charming, who comes up with the heist plan.
Supercon will be directed by Zak Knutson (of the documentary Milius and several recorded Kevin Smith specials) who also wrote the script with Andrew Sipes (write of 22 episodes of TripTank). This sounds like a straight-to-DVD movie in the making, but maybe it will end up being pleasantly surprising. Hopefully the setting actually feels like a real convention as opposed to a cheaply made recreation.