'The Deer Hunter' And 'Heaven's Gate' Director Michael Cimino Has Died At 77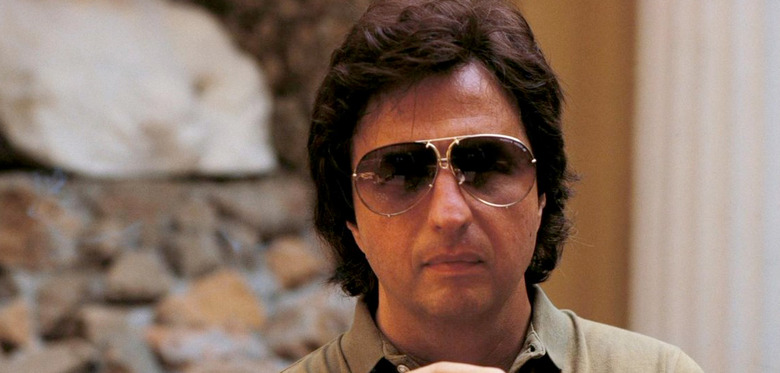 This weekend brings sad news of an Academy Award-winning filmmaker passing away as The Deer Hunter and Heaven's Gate director Michael Cimino has died at 77 years old. Police discovered Michael Cimino dead in his home Saturday after friends had attempted to reach him with no response. Cannes Film Festival director Thierry Fremaux posted (in French) that Cimino died in peace surround by those close to him and the two women who loved him. We remember the career of Michael Cimino after the jump.
Though Michael Cimino is usually said to have been born on February 3, 1939, this was always a detail, along with other facts of his life, that had conflicting information. Raised in Long Island, New York by his music publisher father and costume designer mother, he went to Michigan State and Yale and graduated with an MFA in painting, but ended up finding a career in directing commercials for the likes of United Airlines, Pepsi and more.
His career in Hollywood would start in 1971 when he moved to Los Angeles, co-writing such films as Silent Running starring Bruce Dern and Magnum Force, the second film in the Dirty Harry franchise starring Clint Eastwood. The latter job turned out to be his big breakthrough because Eastwood would agree to star in the 1974 box office hit Thunderbolt and Lightfoot, which marked Cimino's directorial debut and earned a young Jeff Bridges an Oscar nomination for Best Supporting Actor.
However, he would find much more acclaim four years later by directing the Vietnam War drama The Deer Hunter, which went on to not only land Best Picture, but it also gave Cimino a Best Director award. That's not bad for a filmmaker's sophomore effort, especially when that film has become a frame of reference for cinephiles and film schools alike.
Unfortunately, Cimino's ride on the wave of success hit a major snag with Heaven's Gate. The film is the epitome of what can go wrong with a studio feature film. At the time, studios were embracing auteur filmmaking in such a way that following Cimino's work on The Deer Hunter, he was given free reign for the dramatization of the real-life Johnson County War in 1890 Wyoming. And that's where the problem started.
Heaven's Gate became famous for spiraling out of control, starting as a $7.5 million movie that ultimately ended up costing the studio $44 million when all was said and done. Cimino frequently denied any of the problems or controversy about the production of the movie behind the scenes, but it has been said that his perfectionist attitude frequently held up the movie, putting the film five days behind schedule when they had only been shooting for six days. Whether or not that's true has never been determined, but needless to say it was a complicated and thoroughly fascinating glimpse into filmmaking under the studio system, even after finding Best Picture winning success before then.
Michael Cimino would go on to direct only four more feature films in the span of 11 years including The Year of the Dragon, The Sicilian, Desperate Hours and The Sunchaser, none of them even coming close to the work he had done previously. As Variety wrote in their obituary, "His career is a cautionary tale for Hollywood, about the eternal conflict between artistry and finance, with side battles between creative people and the media."
Cimino's life was a perplexing one where tabloid gossip was weaved into his filmmaking in such a way that it became very difficult to discern what was true and what was conjecture. Still, we can't deny that Cimino was a gifted filmmaking who left his mark on cinema, learned lessons that would help others navigate the seedy world of the entertainment industry, and was truly an artist. Rest in peace.