'Transformers: The Last Knight' Reveals New Vehicle Form For The Autobot Drift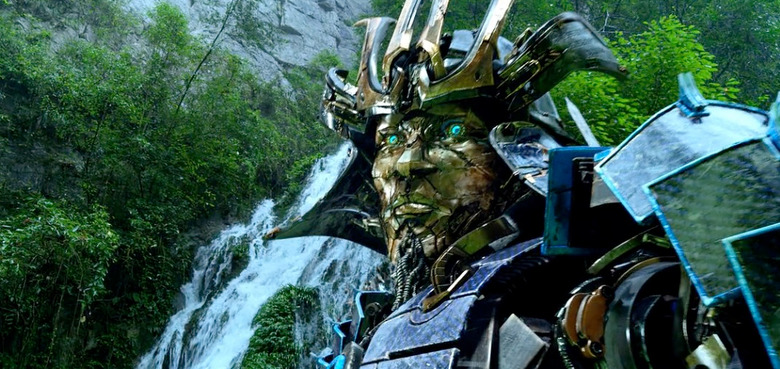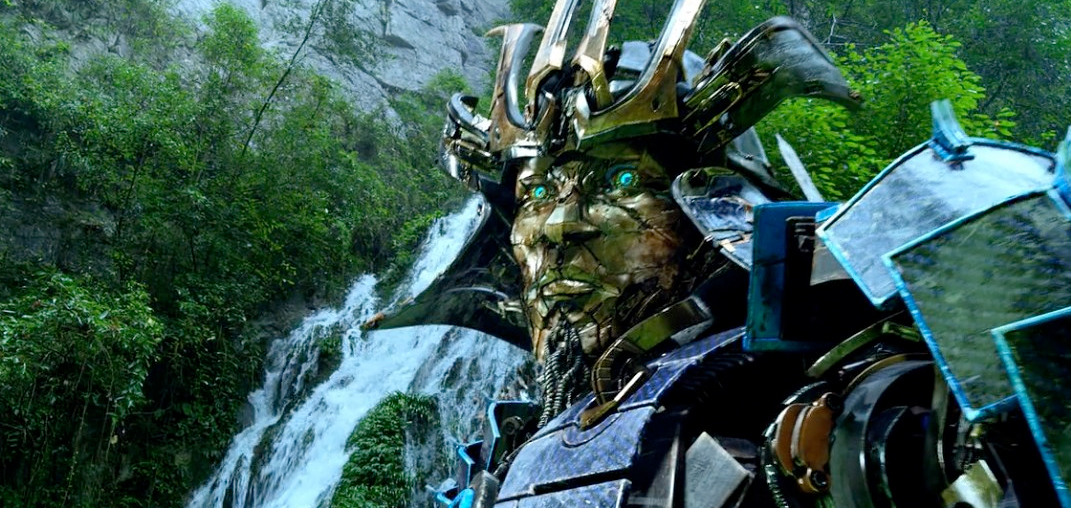 One of the biggest draws of the Transformers franchise are the cool vehicles that turn into the Autobots and Decepticons and the toys they will become. Since Paramount Pictures strikes deals with various automobile manufacturers to have their latest cars and trucks featured in the latest installment of the Hasbro toy film series, Transformers: The Last Knight has plenty of new vehicles entering the fray and one more has just been revealed.
Director Michael Bay has just shown off the new vehicle that the Autobot Drift will take the form of this time, and it's a pretty stylish Mercedes. Check out the new Transformers The Last Knight Drift vehicle after the jump.
Here's the image of the new Drift that Michael Bay revealed on Twitter:

This reveal follows the new vehicle form for the police car Decepticon known as Barricade, a new yellow Camaro form for Bumblebee and an all-new character named Squeeks, a cute little Vespa scooter. Surely there will be some updates for characters like Optimus Prime as well, especially since we've already gotten a tease of the new look Megatron will have.
As for Drift, he's previously taken the form of a black and blue 2013 Bugatti Veyron 16.4 Grand Sport Vitesse and a Sikorsky S-97 Raider Helicopter. But this new vehicle is a black and red Mercedes-Benz AMG GTR. If Drift stays true to his traits from Transformers: Age of Extinction, it should be cool to see how this vehicle is used to accentuate his samurai traits (seen at the top from the last film). He should be a big part of the sequel since he became the de facto leader of the Autobots while Optimus Prime was absent, though Bumblebee wasn't a fan of that.
What's interesting about Drift, at least in the toy line and the video game Rise of the Dark Spark, is that the Autobot actually used to be a Decepticon. That's something that has also been in play in the comic books, and maybe that's why Bumblebee wasn't a fan of his role as the replacement leader of his crew. Maybe Drift will end up betraying the Autobots in The Last Knight. There is something menacing about that Mercedes after all.
As for the human part of the Transformers sequel, Mark Wahlberg will return as Cade Yeager with Josh Duhamel returning as Lieutenant Colonel Lennox along with Tyrese Gibson as his right hand man. New cast members include Isabela Moner, Jerrod Carmichael and Sir Anthony Hopkins.
We'll likely see more from Transformers: The Last Knight soon since production is underway now, so stay tuned for any new vehicles coming to the big screen and eventually toy shelves.
Transformers: The Last Knight arrives on June 23, 2017.