'Pacific Rim 2': Scott Eastwood Could Join John Boyega In Sci-Fi Sequel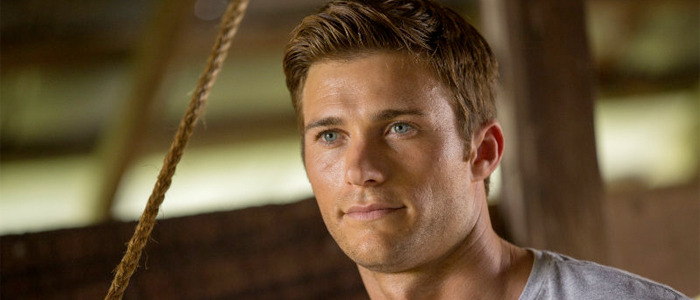 Now that it's got a release date locked in, Pacific Rim 2 is recruiting some fresh blood to help John Boyega re-cancel the apocalypse. First up is Scott Eastwood, who's reportedly circling sci-fi sequel. Steven S. DeKnight (Daredevil) is directing this time, replacing Guillermo del Toro who remains on board as a producer. 
According to The Hollywood Reporter, Eastwood is in early talks to join Boyega in Pacific Rim 2. No other actors have been confirmed at this time, and we don't know whether the film will bring back any of the leads from the first film (which included Rinko Kikuchi, Charlie Hunnam, and Charlie Day). Boyega is playing the son of Stacker Pentecost (Idris Elba's character from the first film). No details have been revealed about Eastwood's potential role. I wonder if the two of them might turn out to be drift compatible?
Eastwood has a big couple of years coming up. He'll be seen later this summer in Suicide Squad, and this fall in Snowden. He appears in Ben Affleck's Live By Night, out next year, and is currently filming Fast 8. His previous credits include the Nicholas Sparks weepie The Longest Ride, David Ayer's Fury, and Clint Eastwood's Gran Torino and Flags of Our Fathers.
Directed by del Toro, the original Pacific Rim imagined a not-too-distant future in which humanity has come under attack by giant monsters, and begun fighting back by building giant robots. Del Toro has been toying with the idea of a sequel since before the first film even hit theaters, and he's dropped a few details about his concept over the years. It's unclear how many of del Toro's sequel ideas will be retained in the new draft of the screenplay by Derek Conolly (Jurassic World). Travis Beacham, Zak Penn, and Jon Spaihts also worked on the earlier version of Pacific Rim 2.
While del Toro has been eager for a follow-up, the studios have been a little less enthusiastic. Pacific Rim may have grossed $411 million worldwide, but it cost $190 million to make. A sequel didn't exactly seem like a sure bet. Fortunately, like so many other effects-driven spectacles that have failed to draw in U.S. audiences, Pacific Rim turned out to be a hit in China. When China's Dalian Wanda Group acquired Legendary Pictures (who produced Pacific Rim), they got the sequel back on track. Universal Pictures will open Pacific Rim 2 on February 23, 2018 in the U.S.