Scarlett Johansson Is Now The Highest-Grossing Female Movie Star Of All Time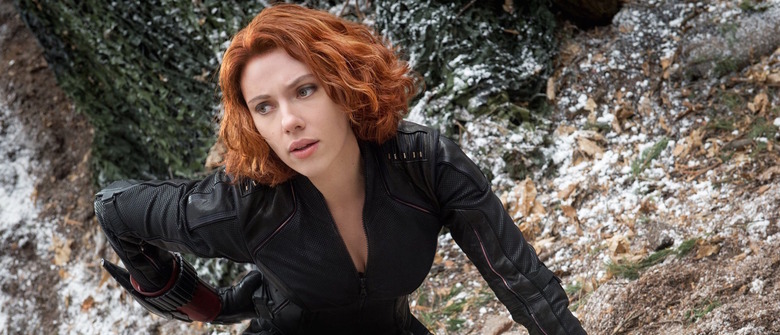 Scarlett Johansson has now become the highest-grossing female movie star of all time. According to Box Office Mojo, Johannson has surpassed Cameron Diaz for the top slot thanks to Captain America: Civil War.
As great of an accomplishment as this is, Johansson's $3.3 billion cume is just barely enough to put her into the top ten if you include male actors. In fact, Johansson and Diaz are the only two female actors to place in the top 25 grossing movie stars of all time list. The good news is that times are a-changing. Female-led films are taking over at the box office, and the distribution of this chart is likely to keep changing. We're already seeing big recent franchises like Pitch Perfect and The Hunger Games making a big difference on the top 50.
The Guardian points out a shocking statistic: Scarlett Johansson ranks at #10, much higher than Will Smith who appears in 24th place with a $2.84 billion cume. It's possible that after the two-film event The Avengers: Infinity War that Scarlett could even beat out a mega-star like Tom Hanks, who is currently #4 on this list.
Third on the list of the highest grossing female stars of all time is Helena Bonam Carter – you weren't expecting that name, were you? Remember, she appears in big franchises like Harry Potter and Alice in Wonderland, as well as a lot of big Disney movies. It seems like franchises play heavily into the rankings, which shouldn't be a big shock. Cate Blanchett ranks in at #4, just above Julia Roberts, Elizabeth Banks and Emma Watson. Sandra Bullock and Anne Hathaway also made the list, but closer to the bottom of the top 50.
See the full top 50 highest-grossing movie stars list below: