'Pacific Rim 2' Set For 2018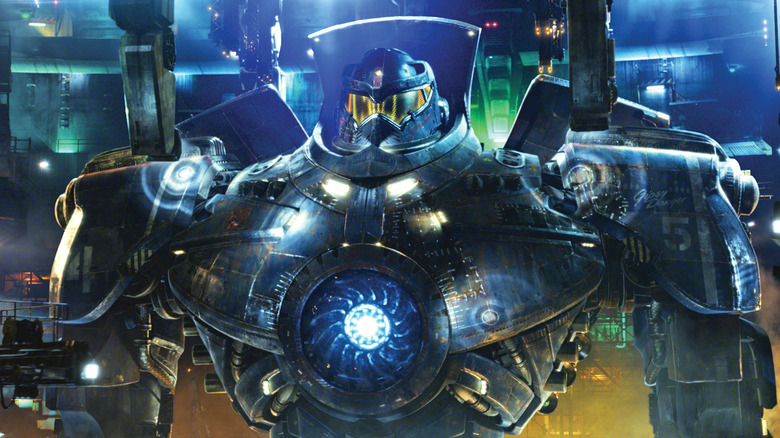 Mark your calendars: John Boyega will be re-cancelling the apocalypse in 2018. Universal Pictures and Legendary have just officially set a release date for Pacific Rim 2, which seemed like a pipe dream three years ago when the original Pacific Rim failed to make much of an impression at the box office. Fortunately, our fellow sci-fi fans across the Atlantic were more than happy to add to the worldwide gross, and now here we are. 
Pacific Rim 2 Release Date
Universal Pictures will open Pacific Rim 2 on February 23, 2018. It is currently the only film scheduled for that date, although Marvel's Black Panther opens the week before and an untitled Fox/Marvel film the week after. Warner Bros.' Meg, a.k.a. the movie where Jason Statham fights a prehistoric shark, also opens the weekend after Pacific Rim 2. Perhaps it'll get pushed back so the two sea monster movies won't be in competition with each other.
The first Pacific Rim made a little over $100 million in the U.S. and another $300 million worldwide, which sounds pretty respectable until you realize it cost nearly $200 million to produce. Nevertheless, the studio decided to hedge its bets and move forward with a sequel... only to get cold feet and pull the plug. Then Legendary got bought out by the Chinese conglomerate Dailan Wanda Group, and as we've already mentioned, China quite liked Pacific Rim. So the project began moving forward again.
Guillermo del Toro is not directing this time, although he will produce. So Steven S. DeKnight (Daredevil) is stepping into take his place. Derek Connolly (Jurassic World) is writing the script, following earlier work by del Toro, Travis Beacham, Zak Penn, and Jon Spaihts. Del Toro's original vision for the sequel was set years after the events of the first Pacific Rim, but it's unclear whether Conolly and DeKnight will continue with that idea. We do know Boyega is playing the son of Stacker Pentecost, Idris Elba's character from the last film.