VOTD: Get A Closer Look At 'Ghostbusters' Gadgets And The Void's VR Experience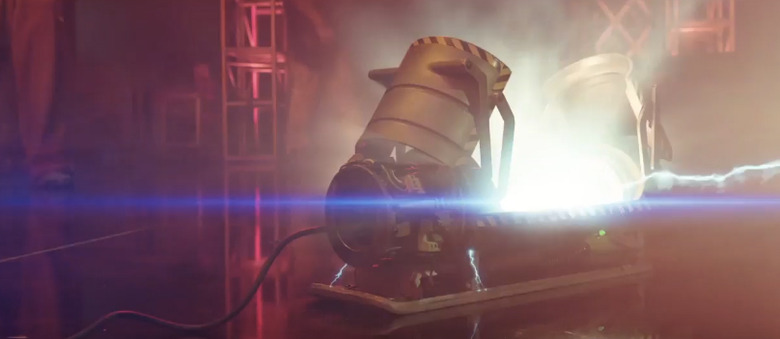 We're heading into the final two weeks of promotion leading up to the release of Paul Feig's new Ghostbusters. Companies like Lyft are getting in on the fun by offering a fans a chance to get a ride in the new Ecto-1 and you should keep an eye out for Twinkies with key lime slime cream inside them. And now two new videos offer a couple different glimpses at the movie.
First up, a new Ghostbusters gadgets featurette focuses on the new gadgets and technology, from the updated proton packs and ghost traps to all-new gadgets like proton grenades and a "ghost shotgun" and more. Then after you're done checking out the gadgets, get a small taste of what it's like to wield some of that new tech with a sneak peek at the Ghostbusters VR experience from The Void. Check out both Ghostbsuters videos after the jump.
Here's the Ghostbusters featurette focusing on the gadgets first:
The new tools used to bust ghosts will undoubtedly be the coolest things to come out of this movie, even if the movie itself doesn't turn out that great. So far what I've seen from the action and ghost designs in this movie has been the most impressive, and some of the new shots of the tech in action in this featurette just solidify that.
The new lady Ghostbusters aren't the only ones sporting this new gear as fans have been able to strap on the new proton packs themselves thanks to The Void's Ghostbusters: Dimension VR. The experience opened in Times Square today at Madam Tussauds, and Engadget has a whole rundown of the experience itself, which you can preview in this short video:
For more on Ghostbusters: Dimension, you can check out an interview with Ghostbusters director Ivan Reitman and his reaction to the experience along with his involvement on the project as well. Read the full interview at The Verge over here.