'The Childhood Of A Leader' Trailer: Brady Corbet Makes His Directorial Debut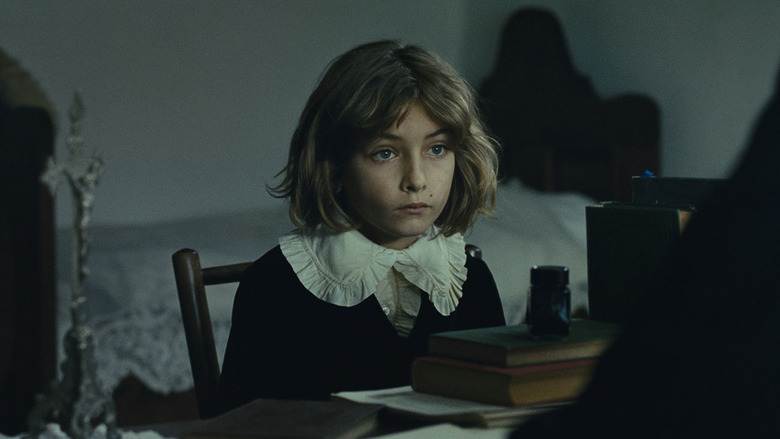 Over the past few years, actor Brady Corbet has been a part of some great films. We saw the actor in Simon Killer, Force Majeure (which Fox Searchlight is remaking), Martha Marcy May Marlene, and a few other notable titles. Now he is stepping behind the camera with The Childhood of a Leader.
Corbet's directorial debut stars Liam Cunningham (Game of Thrones), Bérénice Bejo (The Past), Stacy Martin (Nymphomaniac), and, in a brief appearance, Robert Pattinson (Maps to the Stars). Corbet also managed to get singer-songwriter Scott Walker to compose the score, which is another reason to look forward to the actor's film.
Below, watch The Childhood of a Leader trailer.
Inspired by Jean-Paul Sartre's short story "The Childhood of a Leader" and John Fowles' novel The Magus, Corbet co-wrote the film with his wife, writer/director Mona Fastvold (The Sleepwalker). Corbet started working on the project over a decade ago, but he eventually put it aside, believing the story was too big for a first-time director to make. He eventually worked his way back to the project with Fastvold.
Set towards the end of World War I, the film tells the story of a fascist leader's childhood. Which fascist leader? Corbet prefers not to say, so it's an answer you'll have to discover in the film.
Here's the Childhood of a Leader trailer:
Following its premiere at the Venice Film Festival, critics were mostly kind towards The Childhood of a Leader. If the final result resembles the foreboding atmosphere teased, then it's easy to see why some, including director Jonathan Demme (Something Wild), were so taken with it. Apparently, Scott Walker's score is downright terrifying, and if it's his music we hear in the trailer, then his work should help make Corbet's directorial debut an unnerving experience. For all you fans of Walker out there, his score should be made available sometime this August.
Here's the official synopsis:
A child's angelic face conceals a budding sociopath in the audacious, senses-shattering feature debut from actor Brady Corbet. A powerhouse international cast led by Robert Pattinson and Bérénice Bejo (The Artist) headlines this dark domestic nightmare. Set amidst the turmoil of World War I and its aftermath, it follows the young son of an American diplomat living in France as he learns to manipulate the adults around him—a monstrous coming of age that ominously parallels the rising tide of Fascism in Europe. A stylistically fearless tour-de-force, The Childhood of a Leader reaches fever-pitch delirium thanks to ravishing cinematography and a thunderous score by legendary, boundary-pushing musician Scott Walker.
The Childhood of a Leader opens in limited release on July 22nd.