Clint Eastwood's 'Sully' Trailer: Tom Hanks Is Captain Sully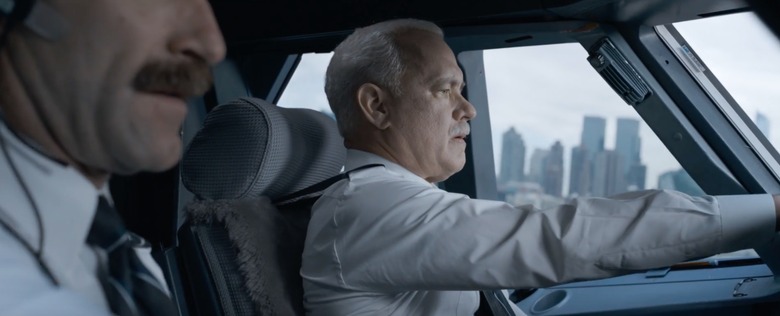 The last few movies Clint Eastwood made based on real people didn't turn out so well. J. Edgar, The Jersey Boys, and even his biggest hit as a filmmaker, American Sniper, are strangely cold and clinical movies. The same goes for Changeling and Invictus, but let's hope that's not the case with Sully, which comes out later this year and stars Tom Hanks. Below, check out the first Sully trailer to see Tom Hanks' transformation into Captain Chesley "Sully" Sullenberger.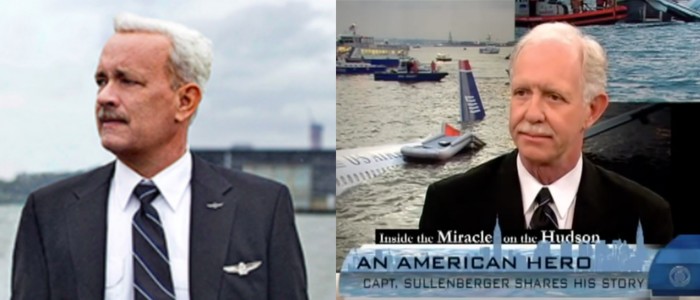 In the film, national treasure Tom Hanks plays Captain Chesley "Sully" Sullenberger, the pilot that successfully landed a plane on the Hudson River back in 2009, saving the lives of 155 people. Eastwood's picture is based on the book the hero co-authored, "Highest Duty: My Search For What Really Matters," with Jeffrey Zaslow. It was producer Frank Marshall that purchased Sully's memoir and his life rights. Written by Todd Komarnicki (Perfect Stranger), Sully depicts the famous landing and the investigation that followed.
Here's your first look at the Sully trailer:
The trailer does an exceptional job of building suspense inside and outside of US Airways Flight 1549, in addition to making Sully appear more promising than Eastwood's past couple of efforts. It's hard to imagine Hanks not bringing plenty of emotion to the role, and emotion is what has been missing from Eastwood's work as of late. Hanks looks entirely convincing as the pilot. What we see here doesn't come across as an impersonation. Hanks altered his voice, but not to the extent that it sounds like he's only trying to copy Sullenberger's mannerisms.
Sully co-stars Anna Gunn, Laura Linney, Sam Huntington, and, an actor that arguably doesn't get enough credit, Holt McCallany. Sully is also the first film to be shot almost entirely with IMAX cameras. "Clint decided to try it and he just loves the cameras," IMAX CEO Richard Gelfond said. "It will be the first film released where virtually the entire movie was made with the technology." Sully will play in IMAX theaters for a total of two weeks, before Antoine Fuqua's The Magnificent Seven remake takes over the screens.
Here's the official synopsis:
On January 15, 2009, the world witnessed the "Miracle on the Hudson" when Captain "Sully" Sullenberger glided his disabled plane onto the frigid waters of the Hudson River, saving the lives of all 155 aboard. However, even as Sully was being heralded by the public and the media for his unprecedented feat of aviation skill, an investigation was unfolding that threatened to destroy his reputation and his career.
Sully opens in theaters September 9th.