'Terminator Genisys' Not Dead Yet, Even If You Want It To Be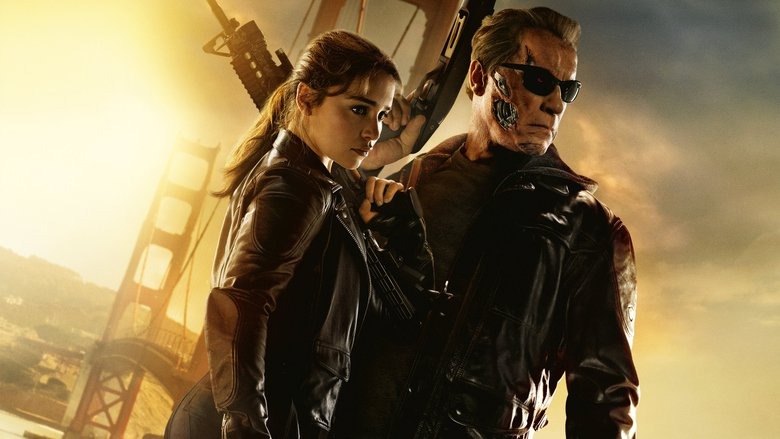 Terminator Genisys might never get a big-screen sequel, but Skydance isn't ready to give up on the sci-fi action franchise. Instead, a new clan-based massively multiplayer online strategy game is being planned based on the Terminator Genisys franchise.
Game developer Plarium has acquired the rights to develop a Terminator Genisys video game for iOS and Android that "will pull from the themes, experiences and character likenesses from Terminator Genisys franchise." The new game will follow "the struggles of the Resistance, whose soldiers are in a state of civil war over the few resources and weapons that remain."
Players start the game as the machines begin to wake up — but this time, without central command to dictate their actions. Players will have the option to lead a Resistance Commander or Skynet Command Node as the war between machine and man continues. The game will be free to play, with optional in-app purchases.
Funny, they couldn't get people to buy tickets but they expect people to get sucked into in-app purchases. Skydance COO Jesse Sisgold says the game will "expand the universe of characters and experiences we have created for a movie and provide audiences and fans with a brand new perspective on our content."
Game developer Plarium has previously released Vikings: War of Clans, Stormfall: Rise of Balur and Total Domination: Reborn. They seem to have found that there is easier money in brand name properties, last fall signing a deal with 20th Century Fox to license characters from Alien vs. Predator to integrate them into its Soldiers Inc. multiplayer game.
I liked Terminator Genisys more than most people, it seems. To me, it's the best Terminator film since James Cameron's T2: Judgement Day. But as many point out, its not a high bar to beat out Rise of the Machines and Terminator Salvation. Originally planned as the first film in a trilogy, Genisys might have not done well at the domestic box office but it performed surprisingly well at the international box office, sparking sequel talk.
But that speculation was short lived. We soon heard the franchise was on hold indefinitely, and then that they were "readjusting," and then that it was dead. Even though most of the stars were signed for potential sequels, star Emilia Clarke said she wouldn't return for Terminator 6 after all, even as Arnold Schwarzenegger kept insisting another sequel was still planned.
I don't know if the world needs a Terminator Genisys sequel, or a video game that continues the story of the world presented in the movie. I think Skydance wants a return on their investment, as they spent a lot of money on not only this movie but on planning out a trilogy of stories that would continue this world. I assume those stories will be used as the basis for this new game.
At this point I think the franchise needs a complete overhaul, a reboot without Schwarzenegger. We had heard that James Cameron will get the Terminator rights back in 2019, and while the filmmaker will be extremely busy working on all those Avatar sequels, it will be interesting to see what he decides to do (or not do) with the franchise.