FX's 'Fargo' Could Adopt The 'Louie' Model Of Irregular Seasons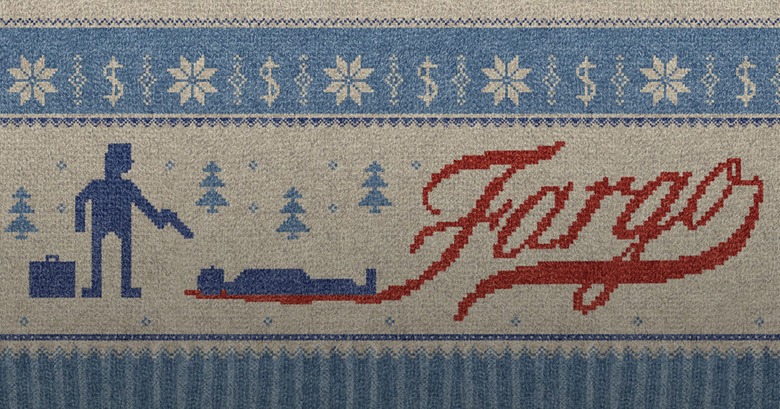 Fargo's second season premiered about a year and a half after its first season did, and Fargo's third season won't arrive until 2017. And assuming we ever get a Fargo season four, the wait might get even longer. Series creator Noah Hawley says he may take a page out of the Louie playbook and just ignore the calendar, delaying new seasons of Fargo until he gets a really good idea for another one. 
As viewers know, FX's Fargo follows something like an anthology model. Season one unfolded in the year 2006, season two went back to 1979, and season three will jump back forward to 2010. Each one tells a complete story in and of itself, but they all take place in the same universe and occasionally intersect (for example, season two follows a younger version of a character from season one).
When Vulture asked Hawley if he was worried about the show accumulating too much backstory over three seasons, Hawley revealed he might not even make a season four until the right idea hits:
I guess that's assuming there are going to be more than three years of it or more. Every time I'm in the middle of one I go, I don't know if there's another one. I know that big corporations don't usually do a mic drop after a success, but one of the things I really respect about John Landgraf and FX is we did the first one and it was a huge success, and we wouldn't have done another unless we both felt like we could equal it or top it. It was the same with this one —  the bar is very high, and I don't think there has to be ten years of something to make it great. If usually you get, what, five seasons in five years? I'll probably have three seasons in five years given the first one was 16 months between seasons and this one will be 18 or 20 months between seasons. So at that point ... I don't know. I mean it's gotta work. But the other thing is, maybe then you go, "Okay, great, we had three, those came relatively easily," and you do the Louis C.K. thing and say, "Hey, it's four years later, I have another one," and then you just make that. If it isn't an anthology or a limited series in that way, you can event-ize it and not stick to that TV schedule.
Although most shows still stick with the season-a-year model, it's becoming slightly more common to see series with irregular schedules. Besides the obvious example of Louie, there's Curb Your Enthusiasm, which just recently announced a ninth season — five years after its eighth season. And Arrested Development, which is still working on getting together a season five — three years after season four, which arrived seven years after season three.
That odd pacing wouldn't work for every series. Game of Thrones, for example, tells a single, heavily serialized tale, so it'd lose steam if it went on hiatus for several years between seasons (as much as George R.R. Martin might wish it would). But an anthology series like Fargo should be able to come and go without too much trouble. And Hawley could probably use that extra time, since he keeps adding non-Fargo projects to his to-do list. Just at FX, he's got Legion, the X-Men sorta-spinoff starring Dan Stevens, and Cat's Cradle, an adaptation of Kurt Vonnegut's classic novel. Plus there's Man Alive, a sci-fi flick that Hawley plans to make his feature directing debut.
But before you get too bummed about the prospect of a really long wait for Fargo season four, let us remind you that we still have Fargo season three to look forward to. Ewan McGregor is playing a dual role as Emmit and Ray Stussy, two very different brothers in Minnesota. It's been hinted that we could see some familiar characters resurface in the new season, though who they are and how they'll be involved remains a mystery. In that same chat with Vulture, Hawley says Fargo season three will bring the entire concept of "Minnesota nice" into question in the age of smartphones, social media, and selfies: "What happens to Minnesota-nice when people start interacting with screens instead of each other?"
We'll find out when Fargo season three kicks off sometime in 2017.