'The Book Of Henry' Photo: First Look At Colin Trevorrow's Follow-Up To 'Jurassic World'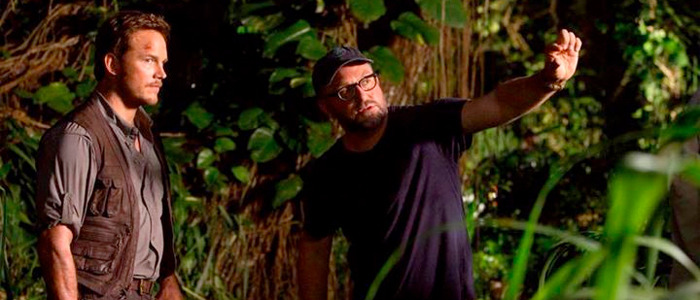 We now have our first look at Star Wars Episode 9 director Colin Trevorrow's Jurassic World follow-up The Book of Henry. Focus Features has released the first photo, which showcases the film's stars Jacob Tremblay and Jaeden Lieberher. Check it out now, after the jump.
The Book of Henry Photo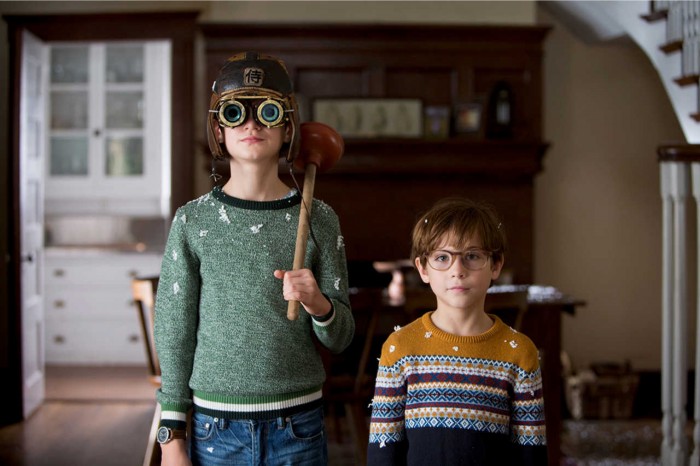 The story for The Book of Henry follows a single mother raising two boys, one of whom is a genius. The film's original screenplay was penned by acclaimed novelist Gregg Hurwitz. Trevorrow explained his reasons for making the project to Empire Magazine, stating that he "wanted to do something that scared the hell out of me." And for Trevorrow, that took the form of "an acoustic movie with intense emotion."
The challenge was to give an audience the same tension and thrills they get from a blockbuster, but rely solely on story and character to do it.
Sounds like an interesting approach, I'm excited to see how this turns out. I loved Trevorrow's debut Safety Not Guaranteed, and this seems to be a bit of a return, at least in scope. I know a lot of you were down on his take on Jurassic World, but I really enjoyed it. I wonder if a well-made character-based movie like this might excite those of you who aren't happy about Trevorrow directing Star Wars Episode IX.
Hurwitz wrote the first draft of the screenplay in 1998. Two-time Academy Award nominee Naomi Watts stars in the film alongside young actors Jacob Tremblay (Room) and Jaden Lieberher (St. Vincent, Midnight Special). The supporting cast includes Dean Norris (Breaking Bad), Lee Pace (The Hobbit trilogy, Guardians of the Galaxy), Emmy Award winner Sarah Silverman, Maddie Ziegler (Dance Moms), and Bobby Moynihan (Saturday Night Live). Michael Giacchino is composing the score.
The Book of Henry is scheduled for a limited theatrical release on September 16th, followed by a wide release on September 30th.