Lego's 'Ninjago Movie' Voice Cast Includes Jackie Chan, Dave Franco And More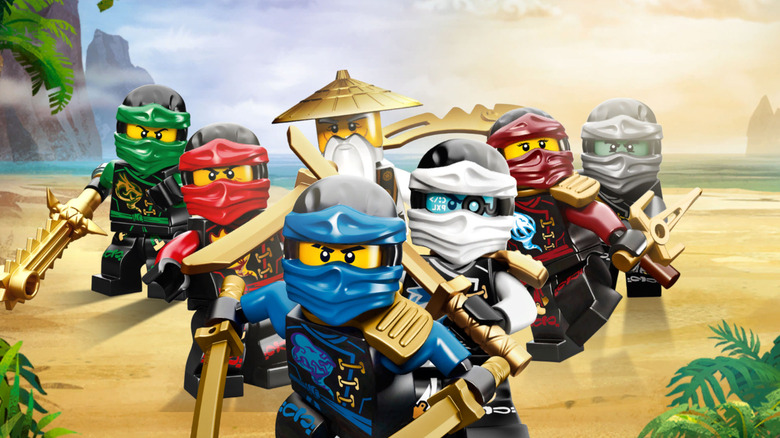 Following the smashing success of 2014's The Lego Movie, Warner Bros. has been building up its Lego movie franchise brick by brick. Next up will be The Lego Batman Movie, out in February, but after that comes Ninjago. That one will be based on Lego's Ninjago: Masters of Spinjitsu line of toys, which already has its own video game and TV series. Development has been pretty quiet so far, but expect to hear more and more as its 2017 release date inches closer.
Today, for example, we have the Ninjago voice cast list to share with you. And it's good news if you like to laugh. Jackie Chan will lead as Master Wu, and the others include two Silicon Valley stars, one-half of the Broad City duo, a Saturday Night Live alum, and more. 
While Warner Bros. hasn't officially announced the Ninjago voice cast, Brickset (via The AV Club) got the scoop thanks to a catalog from the 2016 Licensing Expo. Yep, once again we have toys to thank (or blame) for revealing details that the movie's marketing team haven't quite gotten around to sharing yet. Anyway, we'll hear Jackie Chan as Master Wu, Dave Franco as Lloyd, Michael Peña as Kai, Abbi Jacobson as Nya, Kumail Nanjiani as Jay, Zach Woods as Zane, and Fred Armisen as Cole.
The Cartoon Network series Ninjago: Masters of Spinjitsu takes place in the fictional world of Ninjago, which combines Chinese and Japanese cultural influences with supernatural features like dragons and mystical snakes. The Ninjago movie will offer a different take on the premise, though the character names, at least, seem to have remained the same. Here's the Ninjago plotline according to Movie Insider:
Ninjago is the story of six young ninja tasked with defending their island home, called Ninjago. By night, they're gifted warriors, using their skills and awesome fleet of vehicles to fight villains and monsters. By day, they're ordinary teens struggling against their greatest enemy: high school.
Charlie Bean (Tron: Uprising) is directing Ninjago from a script by Dan and Kevin Hageman (Ninjago: Masters of Spinjitsu) with Bryan Shukoff and Kevin Chesley (The Hard Times of RJ Berger). Phil Lord and Chris Miller, who directed the first Lego Movie, are producing alongside Roy Lee and Dan Lin. It will open in theaters September 22, 2017, following The Lego Batman Movie in February 2017 and preceding The Lego Movie 2 in February 2019.
It's not clear yet how much crossover Ninjago will have with The Lego Movie, but Warner Bros. did use the latter as an opportunity to promote the former. Remember this cute little Lego Movie Blu-ray ad?