Warner Bros. Wants Justin Lin To Direct The Live-Action 'Akira' Adaptation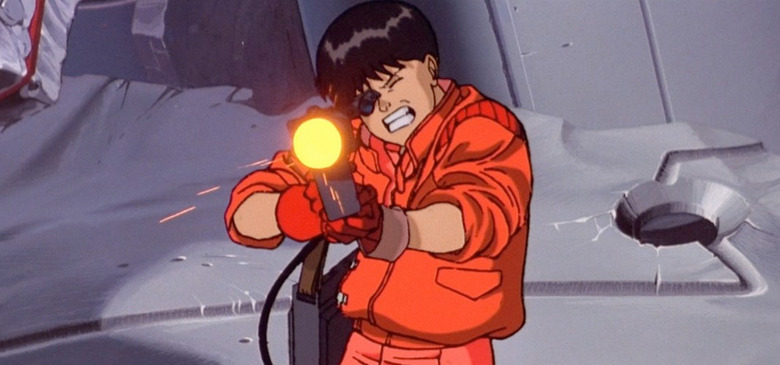 For years, Warner Bros. has desperately been trying to figure out how to make a live-action adaptation of the iconic cyberpunk manga Akira. There have been various iterations of the project over the years, but the most recent attempt may finally get some traction.
A report surfaced a year ago this month that Warner Bros. had commissioned a new script from Daredevil second season showrunner Marco J. Ramirez . Later a rumor pegged Christopher Nolan being involved to help plan a possible trilogy. However, if that was the plan, the studio's approach has changed with Fast and Furious franchise and Star Trek Beyond helmer Justin Lin being sought as the new Akira movie director. Find out more about Justin Lin directing Akira after the jump.
In a recent appearance on Meet the Movie Press (via ScreenRant), The Wrap reporter Jeff Sneider revealed that Warner Bros. is actively courting Justin Lin to sign on to direct Akira. Even though Akira hails from Japan and Lin is a Taiwanese American, surely having a filmmaker with an Asian background at the helm of this film would satisfy a lot of fans out there.
Keep in mind that since this is a story Sneider chose to reveal on Meet the Movie Press as opposed to an official trade story means that it might not be solid enough to actually come to fruition. However, he does note that with Lin invested in getting Space Jam 2 with LeBron James off the ground, Warner Bros. may be more willing to let him direct that project if he helps the studio out by directing Akira.
If you're unfamiliar with Akira, here's the official synopsis of the 1982 animated film:
Welcome to 21st-century neo-Tokyo, a vast metropolis built on the ashes of a Tokyo annihilated by an apocalyptic blast of unknown origin that triggered World War III. The lives of two streetwise teenage friends, Tetsuo and Kaneda, change forever when dormant paranormal abilities begin to waken in Tetsuo, who becomes a target for a shadowy government agency who will stop at nothing to prevent another catastrophe like that which leveled Tokyo. At the core of their motivation is a raw, all-consuming fear of an unthinkable, monstrous power known only as...Akira.
Plenty of Akira fans are content with the property never getting a live-action update. It's a classic anime, and since Hollywood hasn't proven to be adept at turning anime into live-action movies (as evidenced by movies like Dragonball: Evolution and Astro Boy), fans have every reason to be skeptical. But perhaps a director like Justin Lin can make it work.
Hollywood is definitely showing no signs of slowing down when it comes to turning anime into movies. In fact, they have more in the works than ever before. In addition to Akira, there's also film adaptations of Death Note, Naruto and Alita: Battle Angel in the works. But the next one will be Ghost in the Shell, starring Scarlett Johansson, arriving on March 31, 2017.
For now, take this information with a grain of salt. Justin Lin has plenty of projects at his disposal, and he may have even more if Star Trek Beyond turns out to be a hit. Let's not forget that Vin Diesel wants him to return to Fast and Furious for the last film in the franchise.
Anyone out there want to see an Akira movie come together?