Aaron Sorkin Invites You To Enroll In The Aaron Sorkin Online Screenwriting Course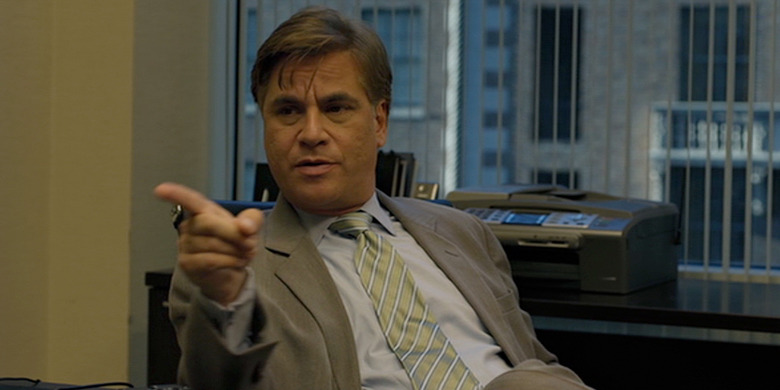 If you're going to study screenwriting, there's probably worse people to learn from than Aaron Sorkin. The Academy Award-winning writer behind The Social Network, Steve Jobs, A Few Good Men, the far too short-lived Studio 60 on the Sunset Strip, and the first four seasons of The West Wing is making himself available to aspiring screenwriters all across the world. If you want to learn a thing or two from the acclaimed writer, all you have to do is enroll in the Aaron Sorkin online screenwriting course.
Learn more about it below.
Vanity Fair got their hands on a behind-the-scenes look at what Sorkin has planned for his students. The online course costs $90–a considerably low price to pay to learn Sorkin's "rules of storytelling, dialogue, and character development." The class includes 25 video lessons, a 30-page workbook, and interactive assignments. One of those assignments is crafting a premiere episode for season five of The West Wing, which Sorkin was not a part of and, as he claims in this announcement video, never watched.
Here's a behind-the-scenes look at the Aaron Sorkin online screenwriting course:
You can pre-enroll at the MasterClass official website. Sorkin will also critique selected writing submissions from students, all of whom can take the class at their own pace. In a statement, the screenwriter said:
There's a great tradition of writers from one generation giving a hand to the next group coming up — a tradition I got a lot of benefit from. I think new screenwriters will come away from the MasterClass with a new sense of confidence.
MasterClass has a few other online courses available. A directing class with Werner Herzog is currently open, which is a significantly cheaper option compared to his Los Angeles-based Rogue Film School ($1,450 for a course that lasts a weekend). You can also take acting classes from Kevin Spacey and Dustin Hoffman.
Any aspiring writing probably shouldn't miss out on Sorkin's class. When Steve Jobs came out last year, I went through countless interviews with the screenwriter, compiling writing tips, and each video of him discussing his craft was candid, highly entertaining, and insightful:
The properties of people and the properties of character have almost nothing to do with each other. They really don't. I know it seems like they do, because we look alike, but people don't speak in dialogue. Their lives don't unfold in a series of scenes that form a narrative arc. The rules of drama are very much separate from the properties of life. I think that's especially true of Shakespeare.