Sony Wants An Entire Spider-Man Universe With Marvel; Silver Sable Movie Rumored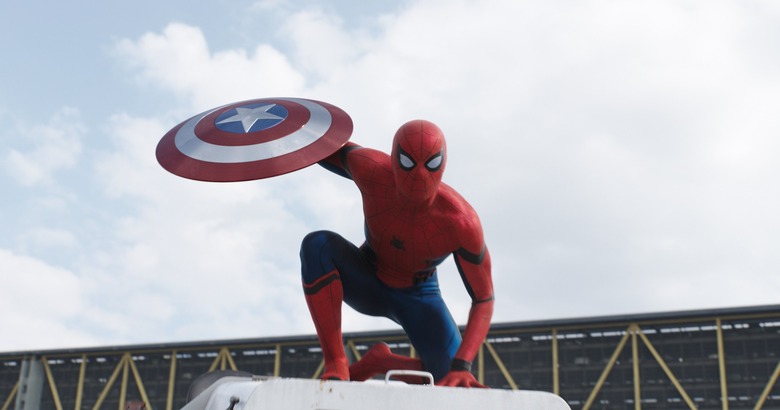 Sony's first Spider-Man film series petered out after the disappointing Spider-Man 3, and their second ended after The Amazing Spider-Man 2 was met with total indifference. But the property finally got the boost he needed when the studio struck a deal to bring the webslinger into the Marvel Cinematic Universe. Spider-Man's cameo was one of the most buzzed-about moments in Captain America: Civil War, and successfully drummed up excitement for his solo movie Spider-Man: Homecoming, due out next summer.
Naturally, Sony doesn't plan to stop there. In a recent interview, studio chief Tom Rothman confirmed plans for an entire Spider-Man universe. And while he's staying quiet about what exactly those plans might look like, a new rumor says a Silver Sable movie could be among them. 
Rothman spilled some details about the Sony/Marvel deal in a chat with The Hollywood Reporter.
Since you teamed with Marvel, do you plan to make a whole Spider-Man universe? Do you have plans for more work with Marvel?
Yes to both those questions. It's been fantastic, our relationship with Marvel.
Who has greenlight authority?
Sony has the ultimate authority. But we have deferred the creative lead to Marvel, because they know what they're doing. We start shooting the new Spider-Man in Atlanta [in mid-June].
Do you want to trim the costs of that franchise?
I don't want to trim costs. I want to make money. And sometimes you make money by trimming costs and sometimes by investing in things that are profitable. A movie like Spider-Man by Marvel, that's not inexpensive. But it's a great investment. Knowing that Marvel has such a clear, creative vision, I sleep very well at night.
Of course, there was no chance a studio with an iconic comic book character like Spider-Man would not try to squeeze multiple films out of him. But it's interesting to hear exactly how the duties are split: Sony ultimately makes the call on which movies get made but Marvel has creative control (and have been exercising it starting with Spider-Man: Homecoming). That should come as a huge relief to fans still unhappy with how the last three Spidey films turned out.
Sony's been hoping for a Spider-Man universe for a long time. At one point, they were developing a female-led Spider-Man spinoff, a Venom movie, and a Sinister Six film in addition to an Amazing Spider-Man 3. Those projects were derailed when Sony decided to reboot the character instead, and struck that deal with Marvel. But now that the Spider-Man property looks healthy again, it seems they're eager to get those universe plans back on track.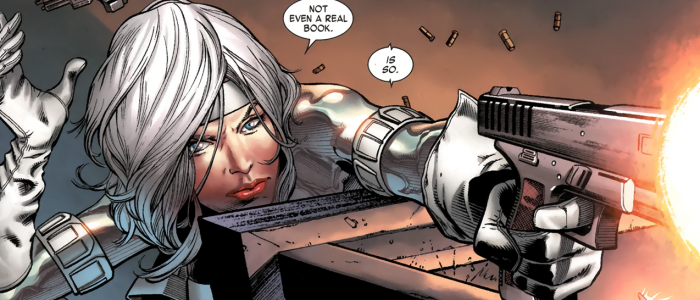 What Rothman didn't reveal is what other films could come out of that universe. Which brings us to that rumored Silver Sable movie. During a recent episode of Popcorn Talk, Jeff Sneider reported Sony was courting screenwriter Abi Morgan (Shame) to pen a movie about the Marvel antiheroine. Simon Thomas of Forbes further speculated that Eli Roth could be in the running to direct — though his reasoning is somewhat tenuous, as he himself acknowledges. Keep in mind these are just rumors, and that even if they're true it may be a while before this project actually moves forward.
Still, it's an intriguing possibility to consider. Silver Sable is a mercenary who hunts war criminals. She's most commonly associated with Spider-Man, having debuted in an 1985 issue of his title – hence why Sony, not Marvel Studios, has the rights. She's an antihero who's extraordinary skilled as a fighter but has no actual superpowers (like Black Widow or the Punisher). Silver Sable is a little edgier than your friendly neighborhood Spider-Man, so she could add a different flavor to his corner of the Marvel universe.
Assuming, that is, that the MCU has room for her. Sony is apparently willing to develop Spider-Man projects outside that continuity, like the animated Spider-Man movie due out in 2018. More strangely, we heard a few months ago that they were working on a live-action Venom movie that wouldn't be connected to the MCU Spider-Man. But that was before Tom Holland knocked everyone's socks off in Civil War, so maybe Sony's reconsidered since then. At any rate, it should be interesting to see where Sony and Marvel take Spider-Man after Homecoming.