'High Maintenance' Teaser: The Hit Web Series Comes To HBO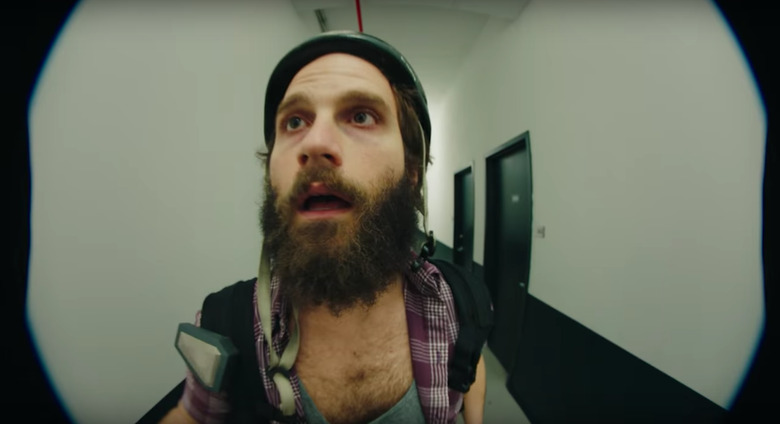 This weekend marks the season finales of Game of Thrones, Silicon Valley, and Veep, but HBO wants you to know there's nothing to worry about — they've got tons of other great programming coming up on the horizon. We began this week with a new trailer for Westworld, followed by the first promos for Sarah Jessica Parker's Divorce and Issa Rae's Insecure. Now let's close it out with the first teaser for High Maintenance.
Ben Sinclair stars as a pot dealer (yes, the title is a pun) who bikes all over New York, delivering his product and weaving in and out of the lives of his friends and customers. It's based on the Vimeo cult hit web series of the same name, and shares the same mellow vibe, but now there's more of it to love — the HBO episodes will run 30 minutes long, as opposed to the five or fifteen minutes of each web installment. Watch the first High Maintenance comedy below. 
High Maintenance originally debuted in 2012, releasing 19 episodes over three years. HBO has ordered six half-hour episodes to premiere at a yet-to-be-determined date this fall, and the old episodes will also be available on HBO, HBO Go, and HBO Now. The first teaser doesn't offer much in the way of plot, but it's more about establishing a mood: a little dreamy and a little quirky, as befits a show about a pot dealer and his clientele, but also funny and down-to-earth.
Critics have heaped praise on the earlier web installments. Slate's Laura Bennett, in an essay pleading with HBO not to "ruin" High Maintenance, described the show as "lean and languid, with a quiet pathos that never edges into sentimentality," while The New Yorker's Emily Nussbaum raved that "the episodes are luxurious and twisty and humane, radiating new ideas about storytelling." Here's hoping the magic works equally well in the more traditional 30-minute format.