Netflix Offline Playback Could Be Coming This Year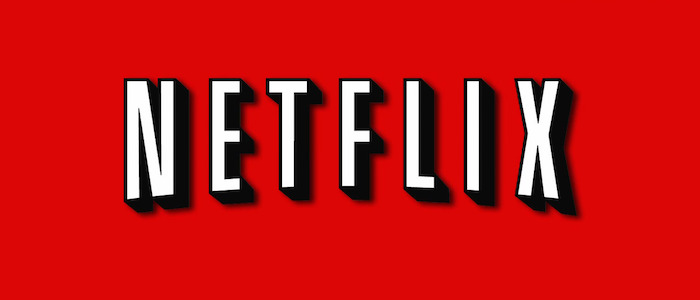 There's a lot to love about Netflix. It's an essentially endless library of shows and movies to choose from, all available to watch instantly with just the touch of a button. But there's always been one big catch: there's no getting around the fact that you need an internet connection. If you're in a place with high-speed wifi, that's not a problem. But if you want to catch up with Jessica Jones or Bojack Horseman on the plane? Or fighting with a crappy connection at your parents' house? You're out of luck.
Fortunately, that may not be the case for much longer. Netflix is reportedly working on a feature that would let subscribers download some programs to watch offline, and it could be ready to go by the end of the year. 
Netflix has not officially announced an offline viewing feature. However, Light Reading has heard from multiple industry sources that Netflix is looking into it. One is Dan Taitz, COO of Penthera, which develops video downloading technology. "We know from our sources within the industry that Netflix is going to launch this product," he said. "My expectation is that by the end of the year Netflix will be launching download-to-go as an option for their customers."
Dan Rayburn, an analyst at market research firm Frost & Sullivan, says the developing Netflix offline viewing feature is an open secret within the industry, not to mention a logical next step. "It's a natural progression for Netflix to want to have some of their content available for consumers to watch offline, and we've been hearing for months now that they are in fact going to roll something out soon," he said.
There are still some major hurdles to clear before Netflix can roll out download-and-go, including content rights issues. Just because Netflix has the rights to stream a movie or show doesn't mean they're allowed to offer it as a download (though we can probably assume they at least have the rights to their own original programming slate). Furthermore, although consumers claim to want an offline playback option, it's not clear how often they'll use it once they actually have it.
While Netflix has been ahead of the curve in many aspects, on this front it's behind competitors like Amazon and Comcast. In the past, Netflix has been strongly against the idea of a "download-and-go" option. "It's never going to happen," said Cliff Edwards, the company's director of corporate communications, in 2014. Even after Amazon announced offline playback for Prime members, Netflix remained skeptical. "I'm just not sure people are actually that compelled to do that, and that it's worth providing that level of complexity," said chief product officer Neil Hunt last year.
But their stance has softened. During an earnings call last month, Netflix CEO Reed Hastings indicated offline playback was a possibility. "We should keep an open mind on this," he said. "We've been so focused on click-and-watch and the beauty and simplicity of streaming. But as we expand around the world, where we see an uneven set of networks, it's something we should keep an open mind about."