VOTD: 'Mad Max: Fury Road' VFX Breakdown Shows How A Lovely Day Was Created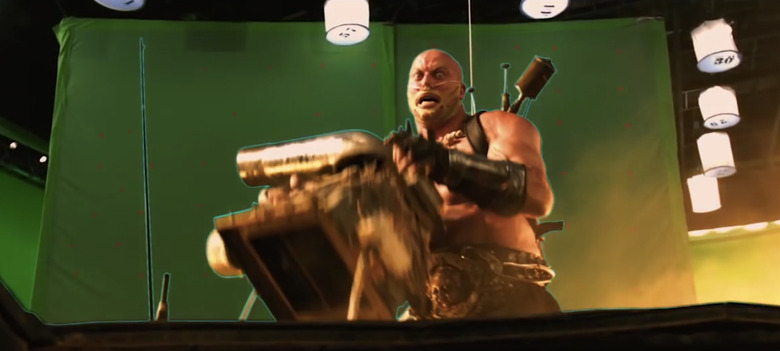 In all its shiny and chrome glory, Mad Max: Fury Road continues to solidify itself not just as one of the best films of the year, but one of the best films of the decade. Unlike with most blockbusters nowadays, director George Miller knew how to use visual effects in a way that enhanced his story instead of being the thing they relied upon for spectacle.
A bunch of practical action combined with seamless photographic trickery and computer generated effects resulted in some of the most exciting filmmaking the big screen has seen lately. Now a Mad Max Fury Road visual effects breakdown shows some of the manipulation that helped bring this feature length chase to life. What's really cool is that it shows the footage before any color correction was done to accentuate the vibrant orange and blue hues.
Here's the Mad Max Fury Road visual effects breakdown from Brave New World VFX (via CG Bros):
What's great about this breakdown is that in addition to showing before and after shots from the dailies and the final cut of the movie, the lower left hand corner also explains what they did in the shot, from compositing two different shots together to rotoscoping and more. There's plenty of visual effects you didn't even know were visual effects, and that's exactly what a good visual effects company should do.
If you'd like to dive more into the visual effects of Mad Max: Fury Road, be sure to check out another impressive reel that made its way online back in February when the film was making a run for a bunch of Academy Awards.