This Week In Trailers: Suburra, Ants On A Shrimp: Noma In Tokyo, The Library Suicides, Adult Life Skills, Ming Of Harlem: Twenty One Storeys In The Air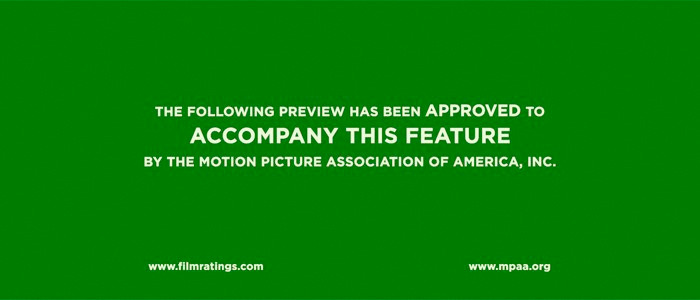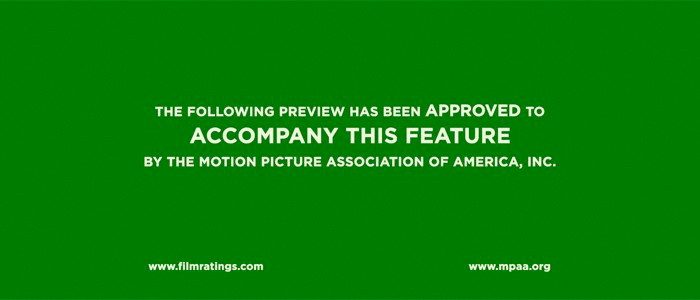 Trailers are an under-appreciated art form insofar that many times they're seen as vehicles for showing footage, explaining films away, or showing their hand about what moviegoers can expect. Foreign, domestic, independent, big budget: What better way to hone your skills as a thoughtful moviegoer than by deconstructing these little pieces of advertising? This week we try, and fail, to move out of our parent's house, house ferocious animals in the middle of Harlem, get our haute bougie food on in Tokyo, murder some people for funsies, and peep the violent latest from the next director of the Sicario series. Suburra Trailer
This is your first taste of what the follow-up of Sicario might look like.
Sure, many people had the air taken out of their proverbial sails when it was reported that Denis Villeneuve wasn't going to be helming a sequel to the fantastical entry that was Sicario. Some of my own education, however, on what sequel director Stefano Sollima might bring to the cinematic table ekes out in this trailer. Already a critical success with nominations and wins under its belt, this film seems to know the language of violence in its many permutations and isn't shy about displaying it. I love the frenetic nature of the trailer as wanton violence and narrative is interwoven into a pastiche of mixed images and sounds. We aren't rushed as much as we are pushed into this world and, once it begins, it does not relent until the end.
Ants on a Shrimp: Noma in Tokyo Trailer
Light fare.
Sure, so director Maurice Dekkers' documentary about some hoity-toity restaurant from Copenhagen to Tokyo doesn't seem like gripping material but, somehow, the allure of crazy, visionary chefs and the minions who work beneath them never gets old for me. The first twenty seconds here are rock solid. We establish some humor, the background, the caliber of individual we're dealing with, and the whole reason we're here. It's culture shock, it's east meets west, it's this melange of different personalities and influences that crash into one another. The trailer captures that essence and serves it up tantalizingly. Somehow I end up getting genuinely invested in whether this crew and pull off something as ambitious as going from nothing to something but that's the mark of a good trailer; I'm left yearning to know.
The Library Suicides TrailerDaredevil, Doctor Who, Black Mirror, Torchwood, the resume is impressive.
Director Euros Lyn hasn't really made a name for himself outside of the television episodes he's directed but this looks simply sumptuous. I must have watched this a few times before giving up on trying to suss out what I think is going on but it's damn pretty to look at. It's mysterious and obtuse and doesn't really want you to get too close but I'm OK with that. It engages you on a whole different level and it's not afraid to stay at arm's length. Fine, be that way.
Ming of Harlem: Twenty One Storeys in the Air Trailer
This is, straight up, wild.
I don't know what director Phillip Warnell is trying to get me to think after watching this but I'm literally left hanging on the idea of what in the world was this guy doing with a tiger and alligator in a five-bedroom apartment in the middle of Harlem. This trailer won't give up any of its insight but what we are given here, though, borders on the poetic. The pull-quotes help to reinforce that what you're seeing is some next level shizz but, outside of that, you're on your own to decipher what kind of story this is going to be. It's OK though as I'm dialed in to what it's putting out.
Adult Life Skills Trailer 
This trailer is accompanied by a fascinating article if you have the time to explore the genesis of this one. Kind of fell in love with this quote from the director:
"It annoys me that there's this huge emphasis on strong women characters, because ... what is a strong female character?" she asks. "I wanted to make a woman who was like me, and my friends. Sometimes you're confident and bolshy, sometimes you're really embarrassed or shy. Sometimes you just can't cope and you make shit decisions."
Director Rachel Tunnard was nominated for a BAFTA for her fantastic short Emotional Fusebox. (If you have 15 minutes, here it is in its entirety) Somehow, a movie about someone who's a little quirky and just trying to find their path in life shouldn't be as engrossing as this is but the trailer just works so well. It's more satisfying than a piece of cinematic comfort food and certainly more genuine than most of the forced and false narratives about life and what it means to be an adult in the 21st century. The establishment of who our protagonist is was done quickly without a bunch of needless fanfare while the rest of the trailer takes us gingerly through this woman's trials and tribulations without it ever feeling like we're supposed to pity her.  I also found myself giggling at the exchange near the very end of this as it perfectly sums up the brand of humor I hope peppers the rest of this movie. Without question, one of the best trailers I saw this week.
Nota bene: If you have any suggestions of trailers to possibly be included in this column, even have a trailer of your own to pitch, please let me know by sending me a note at Christopher_Stipp@yahoo.com or look me up via Twitter at @Stipp
In case you missed them, here are the other trailers we covered at /Film this week:
Westworld Trailer – Wondering if it can match what it's promising.
War on Everyone - OK.
Miss Peregrine's Home for Peculiar Children Trailer - Strange but delicious.
Eight Days a Week Trailer - Strange, it doesn't feel like essential viewing.
Disorder Trailer – Seems like thin fare.
The Lovers and the Despot Trailer – Could be utterly fascinating.
The Mind's Eye Trailer – Certainly strange, to be sure.
American Honey Trailer - Raw.
The Birth of a Nation Trailer – Sweeping.
Jack Reacher: Never Go Back Trailer – Whatever, dude.
Ouija: Origin of Evil Trailer – Lets you know what it is and what you're buying.
Mechanic: Resurrection Trailer – Not even if it was free.
Lights Out Trailer - Ehh, whatever.