'Mechanic: Resurrection' Trailer: Jason Statham Is Back And More Jason Statham-Y Than Ever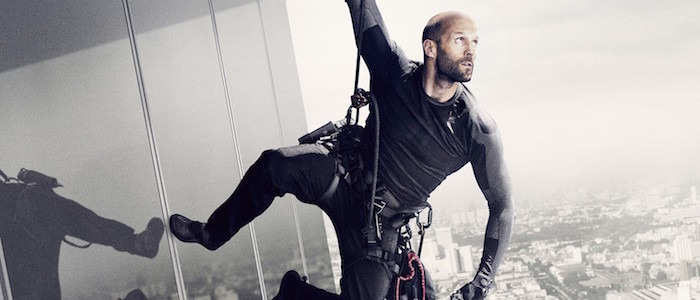 Jason Statham is nothing if not consistent. Although he's taken detours into blockbuster territory with Furious 7, showcased some strong comedy chops in Spy, and made the (love 'em or hate 'em) wholly singular Crank movies, Statham's bread and butter has always been the modestly budgeted action movie. The continuously expanding Jason Statham library isn't full of too many great movies, but it is full of movies that make simple promises and then deliver exactly what you need them to deliver. He is the king of low expectations. You put on one of his movies hoping to watch a tough guy with a cockney accent obliterate a bunch of bad guys and he always delivers. And that's not faint praise, either. There aren't many actors who can pull that off.Mechanic: Resurrection looks like another typical entry in the ever-expanding Statham canon. It looks refreshingly small when compared to most modern action movies, incredibly straightforward, and built entirely around the pleasure of watching this man kick every single ass that crosses his path.
This may be the sequel to 2011's The Mechanic, but you've seen this plot before. A hitman with a strong moral code and a very specific set of skills finds himself pulled out of retirement by an evil organization, who threaten to murder his girlfriend (Jessica Alba) unless he does a job for them. And like countless action heroes before him, Arthur Bishop agrees out of love...and then begins plotting to destroy his new employers. Oh, Tommy Lee Jones is around and he's sporting a ridiculous soul patch. With movies like these, you have to savor the little pleasures and Tommy Lee Jones wearing that thing on his chin is a tremendous little pleasure.
No one's going to watch that trailer and expect something outstanding, but it looks entirely in line with you we've come to expect from Statham at this point. The best we can hope for is a reasonably entertaining time at the movies, the kind of thing you put on while you fold laundry or punch out board game tokens. And there's nothing wrong with that! Please don't track me down and break my arms, Jason Statham.
Here's the official synopsis for the film:
Arthur Bishop (Jason Statham) returns as the Mechanic in the sequel to the 2011 action thriller. When the deceitful actions of a cunning but beautiful woman (Jessica Alba) force him to return to the life he left behind, Bishop's life is once again in danger as he has to complete an impossible list of assassinations of the most dangerous men in the world.
Mechanic: Resurrection is directed by Dennis Gansel and will arrive in theaters on August 26, 2017. You can check out the film's poster below.