'Inferno' Trailer: In Which Robert Langdon Makes An Art History Degree Look Useful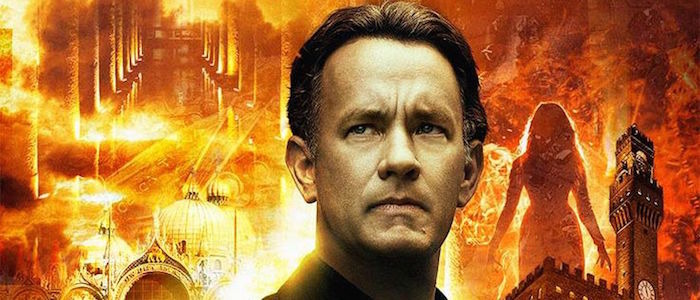 It's been a decade since The Da Vinci Code hit theaters and seven years since the same team adapted Angels & Demons and it's a little surprising just how little director Ron Howard's adaptations of author Dan Brown's art history-themed airport thrillers have remained in pop culture consciousness. Tom Hanks playing a bookish, thinking man's Indiana Jones who galavants around Europe solving mysteries tied to art and architecture should be fun, but it's hard to remember anything at all about the previous two movies in this series. They're serviceable. They're watchable. They're fine.
But they also made a ton of money (especially on the international stage), so Howard and Hanks are back for the adaptation of Inferno and the new trailer looks...silly. Like, really, really silly. Silly enough that I feel compelled to actually see the film because I need to know if the actual movie is as preposterous as what I'm seeing in the preview.
Like The Da Vinci Code and Angels & Demons, Inferno follows Professor Robert Langdon (Hanks) as he gets roped into a mystery that has a mysterious connection to a famous piece of art and must team up with feisty female compatriot to get the bottom of a grand conspiracy and save the world from something that will shake humanity to its very core. In this case, that famous piece of art is Dante's Inferno, that female compatriot is Felicity Jones, and that grand conspiracy involves an extinction-level virus. Oh, and there's amnesia and time-traveling hallucinations and visions of a grand apocalypse. What is this movie?
The best moments of Angels & Demons came about when Howard and screenwriter David Koepp (who is back for Inferno) threw logic and sense over their shoulders and embraced the absurdity of Brown's goofy, if strangely addictive, plotting. Unless the trailer has packed all of the crazy from the full film into two and a half minutes, Inferno looks to be giving up the pretense of being a serious thriller. It looks like...fun?
Here's the official synopsis:
Academy Award® winner Ron Howard returns to direct the latest bestseller in Dan Brown's (Da Vinci Code) billion-dollar Robert Langdon series, Inferno, which finds the famous symbologist (again played by Tom Hanks) on a trail of clues tied to the great Dante himself. When Langdon wakes up in an Italian hospital with amnesia, he teams up with Sienna Brooks (Felicity Jones), a doctor he hopes will help him recover his memories. Together, they race across Europe and against the clock to stop a madman from unleashing a global virus that would wipe out half of the world's population.
Inferno will open in theaters on October 28, 2016.