Hear The Full New 'Ghostbusters' Theme Song By Fall Out Boy And Missy Elliott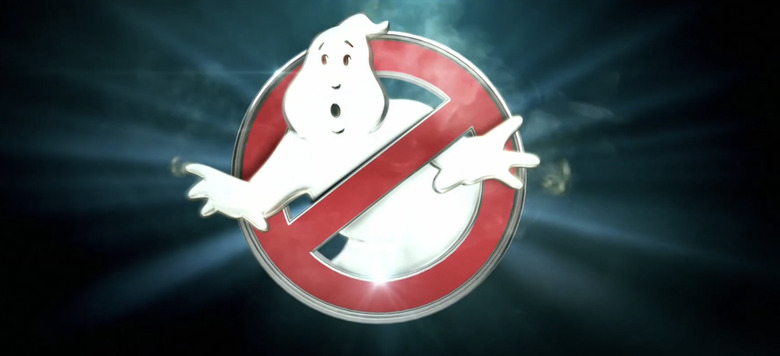 We all knew that a new version of the Ghostbusters theme was coming for the reboot hitting theaters this summer, but for the longest time, we didn't know who would be behind it. Not too long ago it was revealed that punk pop band Fall Out Boy would be the primary artist on the track with Missy Elliott featured, presumably providing some kind of rap interlude. Now you can hear it for yourself.
Fall Out Boy has shared the full new Ghostbusters theme song online, and it's honestly not too bad. It doesn't compare to the old version, but it's just a funky update of the original song. However, it does lose the signature "I ain't afraid of no ghost" refrain from the original song and substitutes a variation on that line instead.
Here's the new Ghostbusters theme song by Fall Out Boy, featuring Missy Elliott, from YouTube:
While I would say that the one weakness of the song is that it's a little repetitive, that could also be said about the original. If you're that loyal to the original Ghostbusters, or you just don't like Fall Out Boy, this song probably isn't going to please you. But as far as updates of '80s songs go, this one isn't all that bad, especially the instrumental parts
Actually, if there's one song I would have liked to see covered by Fall Out Boy, it would have been the track "Magic" by Mick Smiley. I think Patrick Stump's vocals and the band's signature sound would have made for a perfect update of that song. Here's that track from the Ghostbusters soundtrack, with the familiar part of the song starting at 2:20:
But the real question is, if there ends up being a Ghostbusters 2 in this new franchise, will we get a cover of Bobby Brown's Ghostbusters track? For those who don't remember it, here you go:
If you like this song and you end up wanting the rest of the soundtrack, it hits shelves the same day as the movie.
Ghostbusters makes its long-awaited return, rebooted with a cast of hilarious new characters. Thirty years after the beloved original franchise took the world by storm, director Paul Feig brings his fresh take to the supernatural comedy, joined by some of the funniest actors working today – Melissa McCarthy, Kristen Wiig, Kate McKinnon, Leslie Jones, and Chris Hemsworth. This summer, they're here to save the world! The film is produced by Ivan Reitman and Amy Pascal, and written by Katie Dippold & Paul Feig, based on the 1984 film "Ghostbusters," written by Dan Aykroyd and Harold Ramis and directed by Ivan Reitman.
Ghostbusters arrives July 15.