Steven Spielberg Cut References To "Most Of His Movies" Out Of 'Ready Player One'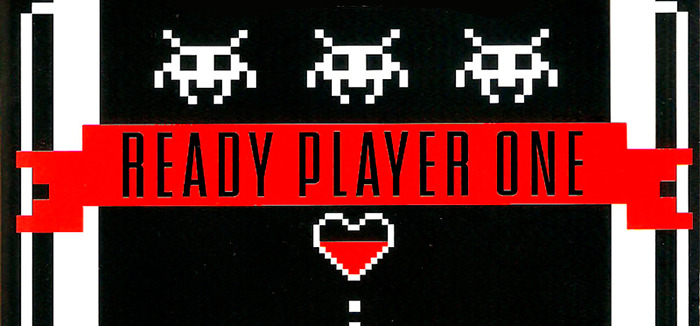 Steven Spielberg will soon go to London to film his adaptation of Ernest Cline's Ready Player One, which is one big, fun love letter to 1980s pop culture. Of course, you can't discuss '80s pop culture without mentioning Spielberg, so his name and work is mentioned throughout the book. Last year, The BFG director said he may leave out the references to his classic films from the '80s. Now, he's confirmed that's the case, with a few minor exceptions.
Below, learn more about the Ready Player One references.
The protagonist of Ready Player One, Wade Watts (Tye Sheridan), is obsessed with the '80s, and so is a lot of the rest of the world. 30 years in the future, too much of the world's population lives in the OASIS, a virtual reality universe created by James Halliday (Mark Rylance). Halliday, once a lonely kid like Watts that grew up in the '80s, has created an exhaustive and nerdy Easter egg hunt. After Halliday's passing, whoever finds the eggs and completes the challenges will inherit his fortune.
There's a handful of references to Spielberg's films in Cline's book. Watts, for example, says he's not a fan of the Indiana Jones movies that followed the original trilogy and, at one point, he drives a DeLorean in the OASIS — which is one reference Spielberg will keep in his film (source: Collider):
I think we were pretty awesome in the '80s. I hope the movie returns all of us to the awesomeness of the '80s. I love the '80s. I think one of the reasons I decided to make the movie was that it brought me back to the '80s and lets me do anything I want, except for with my own movies. I've cut most of my movies out of [Ernest Cline's] book. Except for the DeLorean and a couple of other things that I had something to do with, I cut a lot of my own references out of the '80s. I was very happy to see there was enough without me that made the '80s a great time to grow up.
There aren't that many references to Spielberg's films in Ready Player One, but for a movie that's significantly about '80s pop culture, it would be odd if there wasn't a single mention of a Spielberg movie. Of course, making a film about "the awesomeness of the '80s," and a filmmaker saying their work is a part of that awesomeness, could make for a slippery slope. Considering how sincere Spielberg is as a director, it's difficult to imagine whatever references he chooses to include wreaking of back-patting.
Ready Player One opens in theaters March 30th, 2018.