'Power Rangers' Casts Bryan Cranston As A Giant Floating Head In A Tube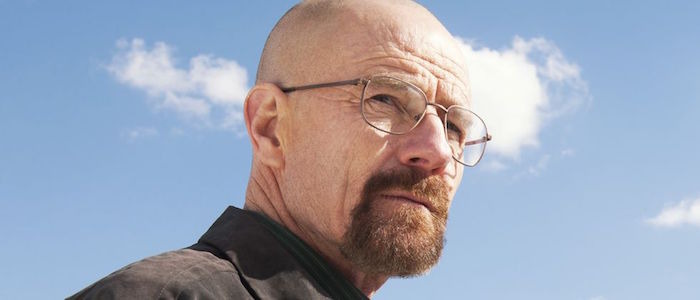 The past decade has been kind to Bryan Cranston as he has evolved from a scene-stealing character actor into one of the most celebrated performers of his generation, winning accolades (and Emmys) for his work on Breaking Bad before snagging a Tony award and an Oscar nomination. He's essentially earned himself a lifetime pass, the chance to pursue whatever roles he wants and take on any challenges that excite him.
And now he's chosen to play a floating blue head that lives in a glass tube and mentors a bunch of teenagers with attitude in the fine art of defending Earth from alien marauders. Yes, Bryan Cranston has been cast as Zordon in the upcoming Power Rangers movie. You keep on doing you, Mr. Cranston.
The news was initially unveiled by Cranston himself, who tweeted that he had been cast in director Dean Israelite's upcoming big screen take on the long running series, which has been entertaining children and nostalgic adults for a few decades now. Cranston also hinted at some amusing Power Rangers trivia, which we'll address in a moment:
Excited to play #Zordon in the #PowerRangersMovie! T or F: #BlueRanger Billy Cranston was named after what actor? https://t.co/d3ltjpcDKb

— Bryan Cranston (@BryanCranston) June 21, 2016
The official Power Rangers Twitter account soon confirmed this news with a tweet of its own:
The mighty #Zordon has officially been cast! Please welcome #BryanCranston to the #PowerRangersMovie. pic.twitter.com/MbJDR7PnfI

— Power Rangers (@ThePowerRangers) June 21, 2016
Although the character of Zordon was introduced on Mighty Morphin Power Rangers as a strange blue head floating in a giant tube in the middle of a secret underground base, we have no idea how the film will depict him. After all, our first look at the new heroes in costume revealed designs that were close enough to the original look (even if they had been slightly Iron Man-ed) to be unmistakably Power Rangers, but our first glimpse at Elizabeth Banks' villainous Rita Repulsa showed off a completely new take that had almost no similarities with the original television incarnation of the character. The only thing we can surmise is that Cranston's Zordon will be very effects-heavy – he's joining the film far too late in the production to be major presence on set.
Anyway, as Cranston implied in his tweet, this isn't his first time at the Power Rangers rodeo. Back when he was a young and struggling actor, he did voice over work for the original series, providing dialogue for some of the goofy monsters the Rangers battled. He told the whole story to IGN a few years back:
One of my jobs as a young actor starting out was voiceover. I also did dubbing. A lot of dubbing and a lot of voiceover. So foreign films would come in and I'd go in. One of the places that did a lot of that was Saban Entertainment. And they would take movies and then cartoons from all over the world and we'd go and do the English dub. And the Power Rangers came in and I did some voices for that. I had already been there for a number of years, just as a freelance guy coming in and coming out. And it paid like $50.00 an hour, which was fantastic. And you'd work two, three hours at least a day. So I had been there for awhile already and then the Power Rangers came in.
Cranston was well-liked enough by those he worked with that the character of Billy Cranston, the Blue Ranger, was named after him. So there you go. Now go impress strangers at parties with that wacky trivia. And without further ado, here is Cranston as Twin Man:
And here is the man who would one day play Walter White lending his vocal cords to Snizzard:
Power Rangers is filming right now for a March 24, 2017 release date.