'The Birth Of A Nation' Trailer: Nate Parker Leads A Rebellion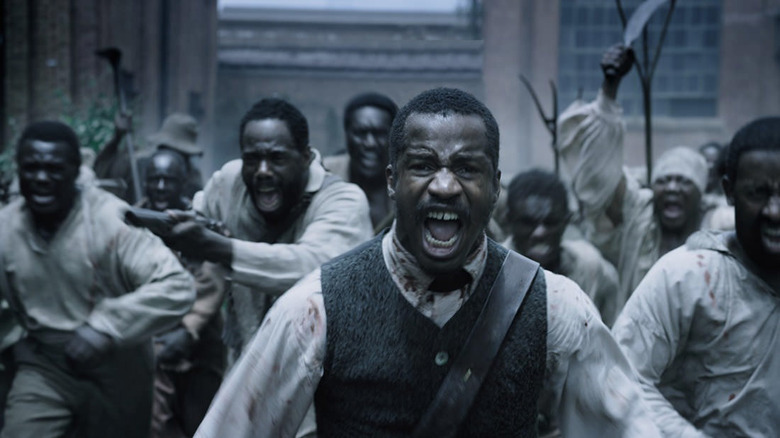 Any way you slice it, The Birth of a Nation was one of the biggest success stories to come out of Sundance this year. The film got scooped up by Fox Searchlight for $17.5 million — a new Sundance record — and it walked away with the Grand Jury Prize and the Audience Award. By all accounts, the energy at the film's premiere was electric. By the time I got to see it at the press screening the next day, word had spread and the lines to get in were some of the longest I saw at the entire festival.
So what's all the fuss about? What is it about the movie that has everyone so hyped up, director and star Nate Parker being anointed as the Next Big Thing, and critics predicting awards nominations a full year ahead of schedule? Well, you'll get to see for yourself this fall when the film hits theaters. But to give you a little taste in the meantime, here's a new The Birth of a Nation trailer.
Watch the new Birth of a Nation trailer below. The music is "Rise Up" by Andra Day.
The Birth of a Nation is an ambitious project for any director, let alone a first-time director like Parker. At Sundance, it drew frequent comparisons to Braveheart in terms of plot and tone. Parker stumbles from time to time, but the overall work is an impressive achievement — smart, powerful, righteously angry, and tragically relevant. Parker isn't a household name yet, as a director or as an actor. But after The Birth of a Nation, he should be. For more, check out my full review from Sundance.
Fox Searchlight has The Birth of a Nation in theaters October 7. Armie Hammer, Aja Naomi King, Aunjanue Ellis, Esther Scott, Penelope Miller, Jackie Earle Haley, and Gabrielle Union also star.
Set against the antebellum South, THE BIRTH OF A NATION follows Nat Turner (Nate Parker), a literate slave and preacher, whose financially strained owner, Samuel Turner (Armie Hammer), accepts an offer to use Nat's preaching to subdue unruly slaves. As he witnesses countless atrocities – against himself and his fellow slaves – Nat orchestrates an uprising in the hopes of leading his people to freedom.