The Best Movies And Shows Coming To Netflix In July 2016 (And Netflix Unveils A New Logo)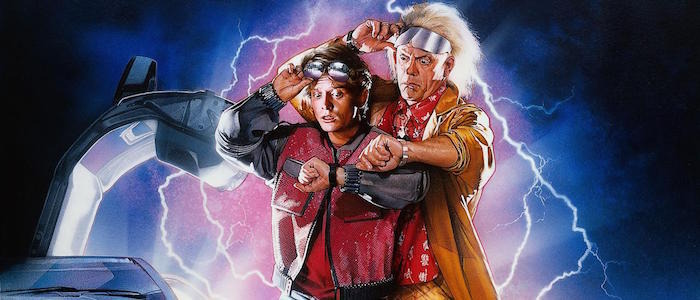 Every month, we write about which movies and shows are coming to Netflix and which movies and shows are leaving and it often feels like more great stuff is leaving than arriving. Then a month like July 2016 arrive and restores your faith in the world's most popular streaming service. This is a strong batch of entertainment and if you're already looking for ways to occupy yourself next month, you have plenty of options. We have a batch of recommendations and everything.
And while were here, Netflix has gone ahead and changed its logo. Love it or hate it, get used to seeing this big "N" everywhere you look: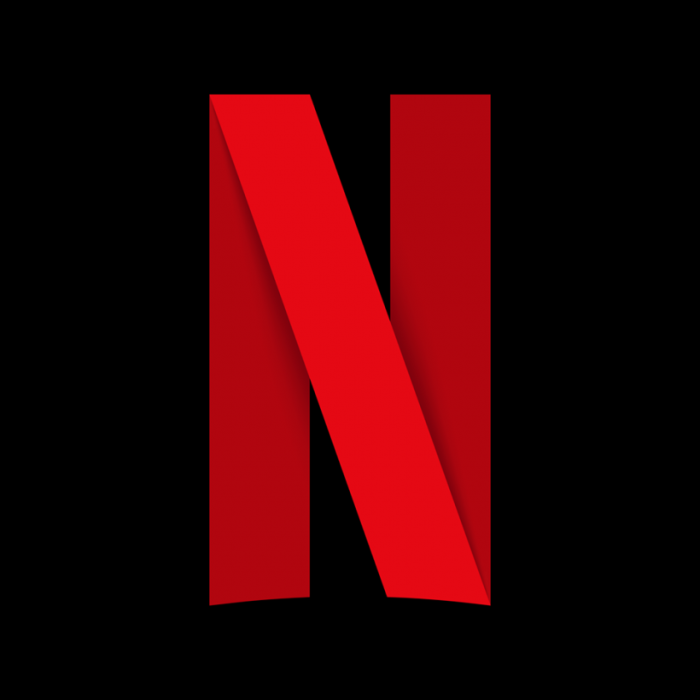 The Back to the Future Trilogy
The original Back to the Future is the rare movie that actually lives up to the hype. Robert Zemeckis' time travel comedy has aged beautifully, blending science fiction and screwball comedy into a near-perfect and infinitely pleasurable blend. Back to the Future simply doesn't get old and if you haven't watched it in a few years, it's time for a revisit. The sequels, while not quite as good the original, are ambitious and bold and find ways to echo the events of the original film while feeling completely fresh. You won't find many evenings of entertainment as strong as a Back to the Future marathon.
Batman: The Movie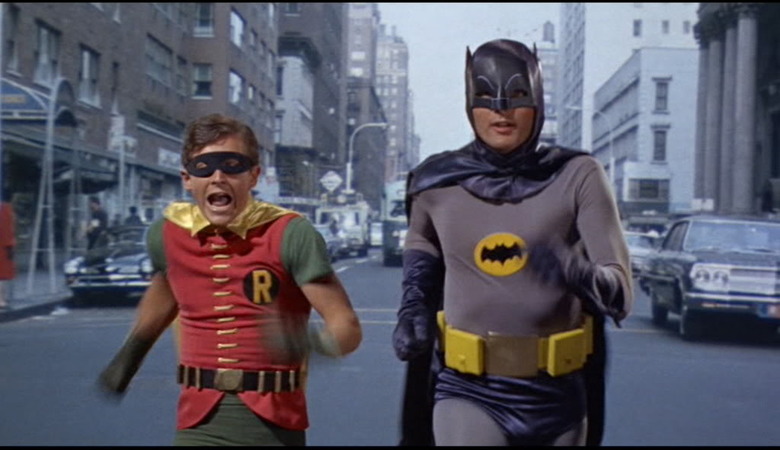 Sure, dark and grim Batman is in right now and that's perfectly okay. There's nothing wrong with a tortured Dark Knight who battles his personal demons alongside the criminals of Gotham City. But sometimes, you need a different flavor. Enter 1966's Batman: The Movie, the film adaptation of the Batman television series starring Adam West and Burt Ward as the Caped Crusader and his sidekick, Robin. Although despised by comic book fans who demand that their costumed vigilantes be taken seriously, this is one of the funniest and most clever takes on superheroes ever filmed and in an era where comic book movies are Very Serious Business, this colorful and self-aware silver age riff is a breath of fresh air. I find Batman: The Movie and its related television series to be nothing short of spiritually cleansing.
The Big Short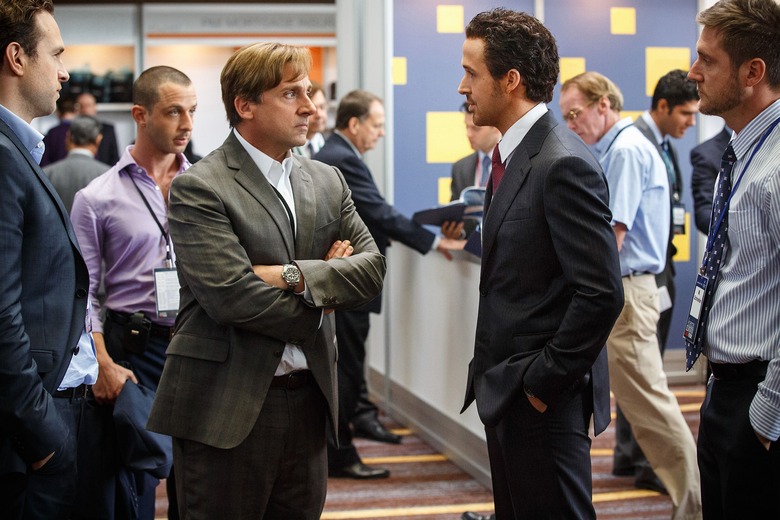 After building a career by directing his fair share of (generally hilarious and fantastic) Will Ferrell comedies, Adam McKay took a hard left turn with The Big Short and created one of 2015's most enlightening and infuriating movies. McKay uses a soft touch to introduce us to the ins and outs of the United States' 2008 economic crisis, relying on colorful performances and even more colorful comedy to sell some tricky concepts to audiences who know nothing about the housing market. Then, in the home stretch, the hammer comes down and the film reinforces just how much the American people were screwed and how no one was punished for it and the credits roll leaving you in a very bad mood. However, it's the kind of bad mood you're glad you're in.
Big Trouble in Little China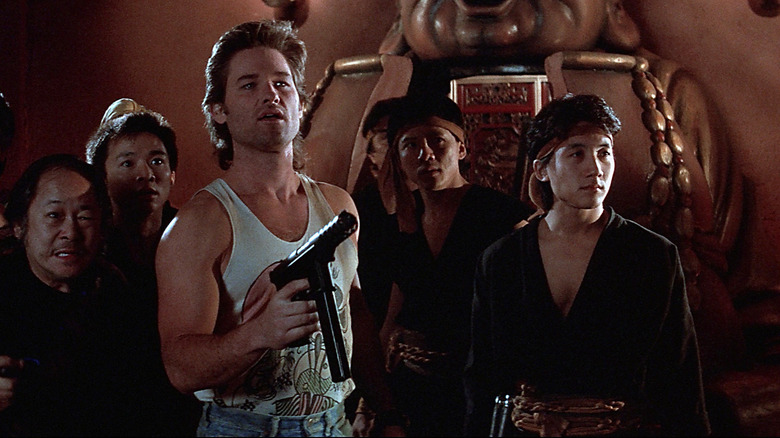 When I ranked the filmography of director John Carpenter, Big Trouble in Little China ranked high for good reason: it's one of the best and most unlikely fantasy films to ever come out of Hollywood. Carpenter walks a tightrope with this film. How can a movie be goofy and hilarious while also telling a story that respects its characters and carries weight? The fact that it does that while also being genuinely subversive makes this movie nothing short of a miracle.
BoJack Horseman Season 3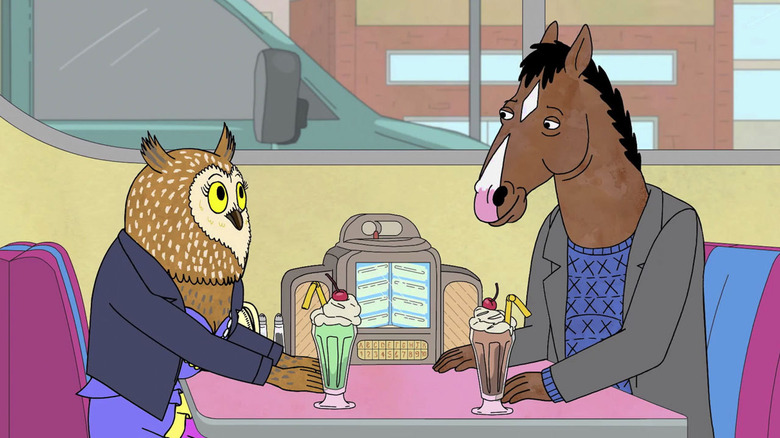 I have not seen BoJack Horseman season 3, but I have seen the first two seasons of Netflix's original animated series and they are, hands down, the finest thing the streaming service has ever produced. Sorry, House of Cards. Sorry, Orange Is the New Black. The story of a washed-up movie star (who is also a horse) is as funny and moving as any original series you can stream right now. BoJack Horseman grabs your eye with its weird animation and fantastic voice talent, but it keeps your attention with its scathing satire and character-driven comedy before it breaks your heart with brutal, straightforward honesty. If season 3 is half as good as what has come before, it'll be worth your time to get caught up.
Dreamcatcher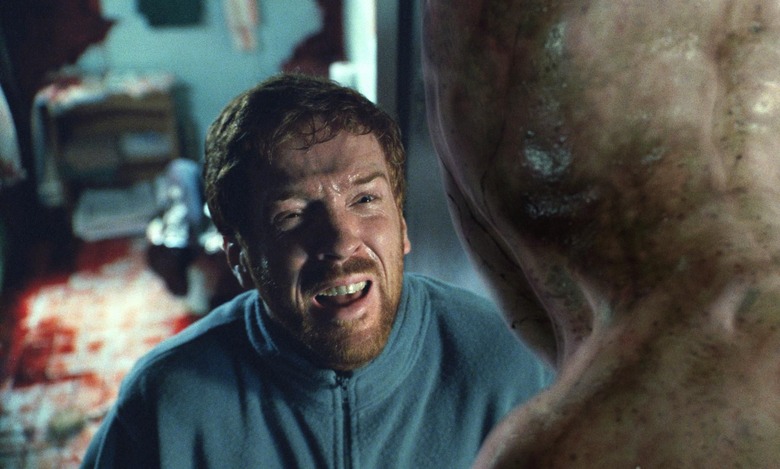 There are bad movies and then there are Bad Movies. Dreamcatcher is the latter. Rarely has so much money been spent on a movie this wrongheaded. Rarely have you seen so much talent in front of and behind the camera for a movie so bewilderingly awful. There is nothing forgettable about this film, which desperately wants to be Stand by Me by way of The Thing. It is the kind of legendary badness that deserves to be witnessed, to be chronicled. Go in as blind as possible. Pour yourself a stiff drink. You literally will not believe what you are seeing.
Gentlemen Prefer Blondes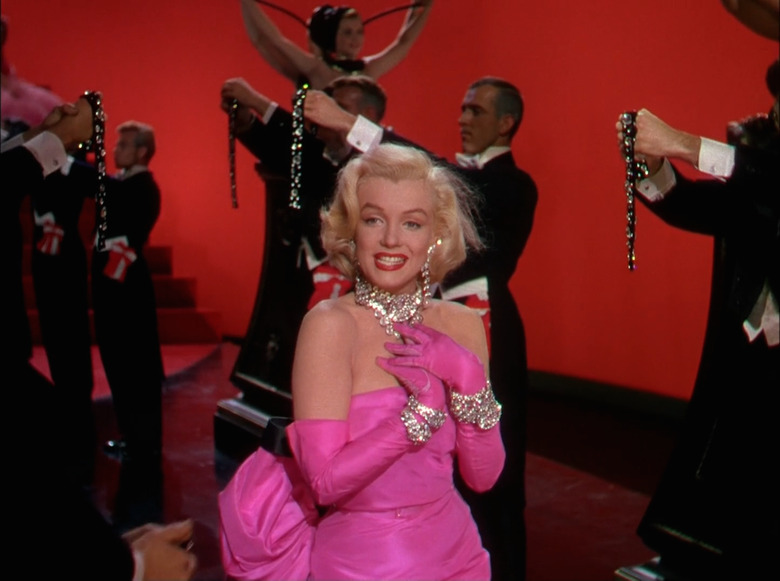 Howard Hawks' bubbly musical comedy is rightfully famous for making a star out of Marilyn Monroe, but it's so much more than a single icon-defining performance. With its exquisite musical numbers, tightly wound screwball plotting, and instantly quotable dialogue, Gentlemen Prefer Blondes is old school Hollywood filmmaking at its best.
The Invitation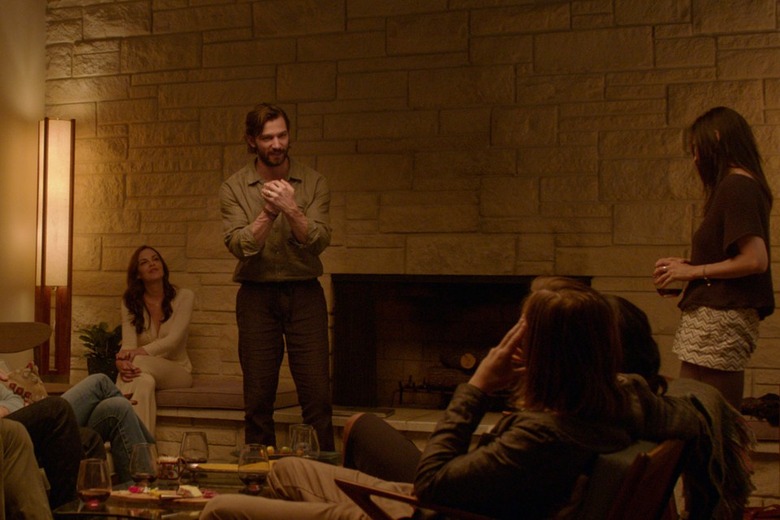 Karyn Kusama's The Invitation is going to find a huge audience on Netflix. Here's a movie that's almost impossible to sell to theater-going crowds because if you say too much, you ruin the whole thing. This is a thriller that demands to be seen blind, to be stumbled upon by someone looking for something to watch and taking a chance on something they're not familiar with. It's a slow burn for sure, but it's worth your patience. This is one of your new favorite thrillers.
The Lethal Weapon Series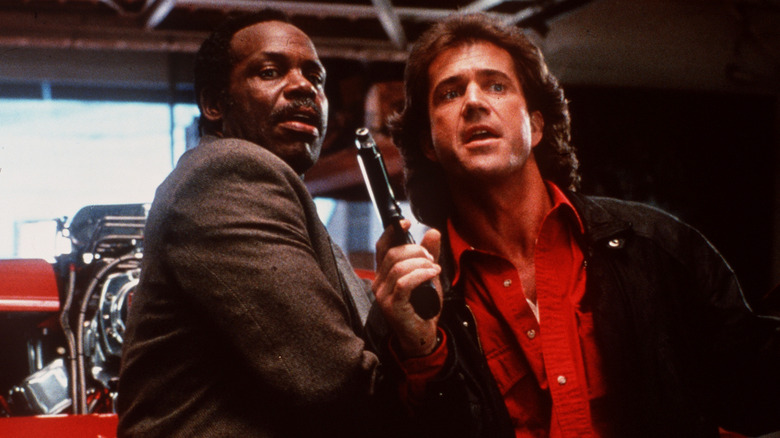 Everyone has a different opinion about how many movies in the Lethal Weapon series are actually good, but just about everyone agrees that at least one of these four movies is worth watching. The first film is the darkest of the bunch in terms of both violence and comedy, showcasing writer Shane Black's distinctive voice in all of its (at the time) newfound glory. The first sequel isn't as sharp, but it's still a step above your typical '80s buddy cop fare, with Mel Gibson and Danny Glover showcasing impeccable chemistry. From there, the series gets a little too cuddly for my taste, but that's just one man's opinion. You should take this opportunity to watch 'em all, just to see if I'm right.
The Sting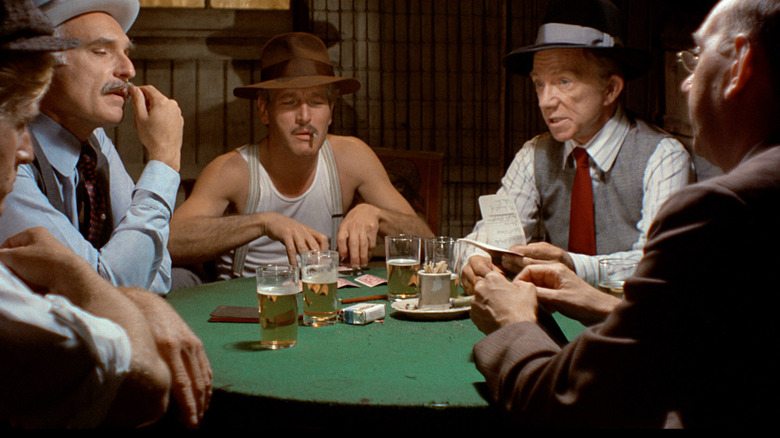 George Roy Hill's The Sting won seven Academy Awards 43 years ago, including Best Picture and Best Director. In retrospect, that can't help but feel a little odd. How does a low key caper comedy triumph at an awards ceremony known for celebrating bombast? Anyway, The Sting is one of the best con man movies ever made, with the clever screenplay guiding us through all of the expected (and unexpected) twists and turns while the cast keeps things lively. The joy here does not come from watching a group of professional crooks screw over an even nastier villain – it comes from watching Robert Redford and Paul Newman have a great time doing so.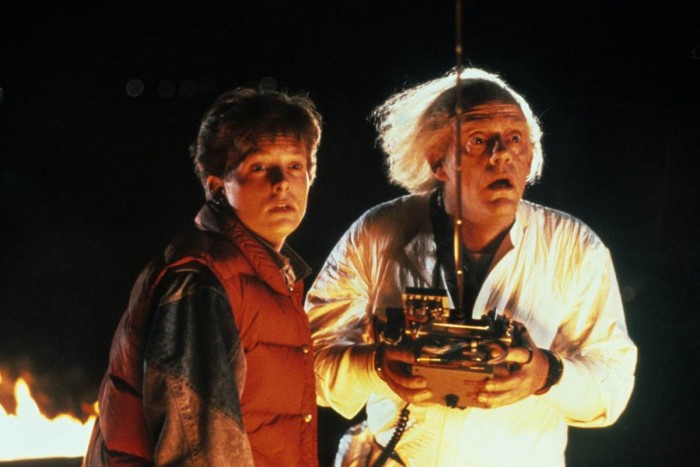 AVAILABLE JULY 1
41 on 41 (2014)
A Long Way From Home (2013)
Back to the Future (1985)
Back to the Future Part II (1989)
Back to the Future Part III (1990)
Bad Boys II (2003)
Batman: The Movie (1966)
Beavis and Butt-head Do America (1996)
Between: Season 2 – NETFLIX ORIGINAL
Beverly Hills Cop (1984)
Beverly Hills Cop II (1987)
Big Trouble in Little China (1986)
Blade 2 (2002)
By the People: The Election of Barack Obama (2009)
Catwoman (2004)
Cheaper by the Dozen (1950)
Cinderella Man (2005)
Conflict (2015)
Death Race 2 (2010)
Death Race 3: Inferno (2013)
Deep: Season 1 – NETFLIX ORIGINAL
Dreamcatcher (2003)
Extremely Loud and Incredibly Close (2011)
Gentlemen Prefer Blondes (1953)
Gladiator (2000)
Hello, Dolly! (1969)
Hey Arnold! The Movie (2002)
Honey (2003)
Insomnia (2002)
The Italian Job (2003)
Jackass: Number Two (2006)
Jim Jefferies: Freedumb – NETFLIX ORIGINAL
Lalaloopsy Ponies: The Big Show (2014)
Lethal Weapon (1987)
Lethal Weapon 2 (1989)
Lethal Weapon 3 (1992)
Lethal Weapon 4 (1998)
The Longest Yard (2005)
The Lovely Bones (2009)
Making the American Man (2016) – NETFLIX EXCLUSIVE
Marcella: Season 1 – NETFLIX ORIGINAL
Marco Polo: Season 2 – NETFLIX ORIGINAL
Mean Girls (2004)
Nevada Smith (1966)
Nick of Time (1995)
The Painted Veil (2006)
Pandemic (2015)
Phenomenon (1996)
Raiders Of The Lost Art: Season 2
Rumor Has It (2005)
Scooby-Doo (2002)
The Shannara Chronicles: Season 1
The Sting (1973)
Stomp the Yard: Homecoming (2010)
Talhotblond (2009)
Terminus (2016)
Turner and Hooch (1989)
Twisted (2004)
Watershed: Exploring A New Water Ethic For The New West (2012)
Well Wishes (2015)
Working Girl (1988)
Yours, Mine and Ours (2005)
AVAILABLE JULY 4
Kuromukuro: Season 1 – NETFLIX ORIGINAL
AVAILABLE JULY 6
The Big Short (2015)
AVAILABLE JULY 7
A War (2015)
The Armor of Light (2015)
Brahman Naman (2016) – NETFLIX ORIGINAL
NSU German History X: Season 1 – NETFLIX ORIGINAL
AVAILABLE JULY 8
The Invitation (2015) – NETFLIX EXCLUSIVE
Word Party: Season 1
AVAILABLE JULY 9
Mustang (2015)
Mystery Files: Season 1
AVAILABLE JULY 10
The Last Kingdom: Season 1
AVAILABLE JULY 12
Rolling Papers (2015)
AVAILABLE JULY 14
Gridlocked (2015) – NETFLIX EXCLUSIVE
Magi: The Adventures of Sinbad: Season 1 – NETFLIX ORIGINAL
Todd Margaret: Season 3
AVAILABLE JULY 15
The Adventures of Puss in Boots: Season 3 – NETFLIX ORIGINAL
Ghostheads (2016)
Holidays (2016) – NETFLIX EXCLUSIVE
Rebirth (2016) – NETFLIX ORIGINAL
Stranger Things: Season 1 – NETFLIX ORIGINAL
Tony Robbins: I Am Not Your Guru (2016) – NETFLIX ORIGINAL
AVAILABLE JULY 16
Fighting (2009)
AVAILABLE JULY 19
Liv and Maddie: Season 3
AVAILABLE JULY 21
Internet Famous (2016) – NETFLIX EXCLUSIVE
AVAILABLE JULY 22
BoJack Horseman: Season 3 – NETFLIX ORIGINAL
Degrassi: Next Class: Season 2 – NETFLIX ORIGINAL
AVAILABLE JULY 24
Popples: Season 3 – NETFLIX ORIGINAL
AVAILABLE JULY 27
The Wave (2015)
AVAILABLE JULY 29
Home: Adventures With Tip & Oh: Season 1 – NETFLIX ORIGINAL
Last Chance U (2016) – NETFLIX ORIGINAL
LEGO Bionicle: The Journey to One: Season 2 – NETFLIX ORIGINAL
Tallulah (2016) – NETFLIX ORIGINAL
AVAILABLE JULY 30
My Little Pony: Friendship Is Magic: Season 6: Part 1
AVAILABLE JULY 31
Hit Record on TV with Joseph Gordon-Levitt: Season 2