'Justice League' Synopsis Teases "Catastrophic" Threat; New Logo Revealed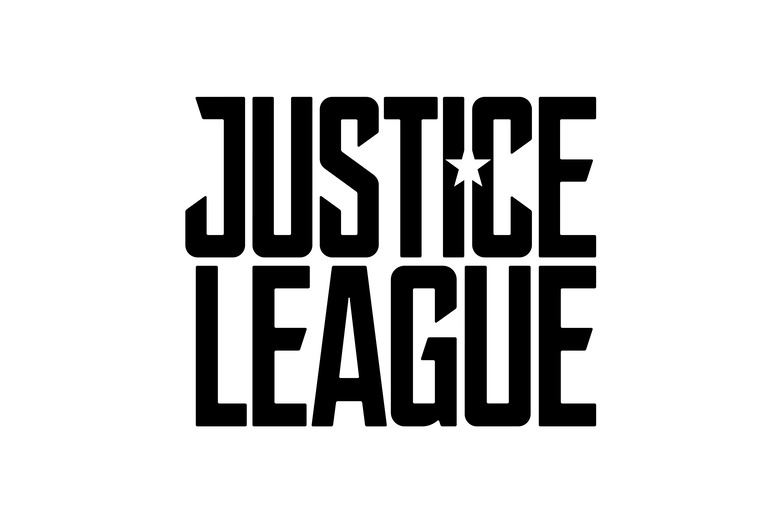 After the polarizing reception to Batman v Superman: Dawn of Justice, Warner Bros. has taken great pains to restore fans' faith in the fledgling DC Extended Universe. We've heard about corporate restructuring, personnel changes, and even rumors of reshoots. The latest play in the studio's ongoing effort to earn back some goodwill was the Justice League set visit. Our own Peter Sciretta dropped by London last week and came back with cautiously optimistic reports about a "lighter" tone and more "colorful" characters.
It'll be a while before we see how things actually pan out, since Justice League won't hit theaters for another year and a half. But in the meantime, Warner Bros. has served up a brand-new Justice League logo to ooh and ahh over, as well as an official Justice League synopsis for you to pick apart. 
The new Justice League logo can be seen at the top of the post, and here's the full Justice League synopsis:
Fueled by his restored faith in humanity and inspired by Superman's selfless act, Bruce Wayne enlists the help of his newfound ally, Diana Prince, to face an even greater enemy. Together, Batman and Wonder Woman work quickly to find and recruit a team of metahumans to stand against this newly awakened threat. But despite the formation of this unprecedented league of heroes — Batman, Wonder Woman, Aquaman, Cyborg and The Flash -— it may already be too late to save the planet from an assault of catastrophic proportions.
Directed by Zack Snyder, this marks the big screen debut of the Justice League, featuring an all-star lineup: Ben Affleck, Henry Cavill, Gal Gadot, Jason Momoa, Ezra Miller and Ray Fisher.
That's pretty much what you'd expect after the ending of Batman v Superman and the reports from the Justice League set. Interestingly, as Peter pointed out, it sounds like Henry Cavill's Superman may have a smaller role in the lineup than we previously guessed. There's no question he'll be back – Superman and Batman are the twin pillars upon which the rest of this franchise rests — but it sounds like it'll take some doing.
The DC Extended Universe is a different beast from the Marvel Cinematic Universe, and it'd take a lot more than a few jokes to change that. But it sounds like the filmmakers have tried to learn the right lessons from the competition. According to Peter, Justice League "feels like a much different film from Man of Steel or Batman v Superman," in that there will be "moments of humor, humanity, personality and color." Ezra Miller's Barry Allen (a.k.a. the Flash) has been singled out as a particular highlight — it sounds like he bring some much-needed youthful levity to the franchise.
That will surely be music to the ears of those who felt Batman v Superman was too grim and gritty. But speaking as someone who very much enjoyed Batman v Superman, I hope Justice League doesn't sand off all the rough edges that made the earlier film such a fascinating oddity. DC could certainly stand to lighten up a bit, but I hope we still get weird moments like Batman's flying dream and Superman's day in court. Yes, Marvel's heart and humor and relatively grounded "reality" work really well. But that universe already exists. Let's see DC continue to carve out its own space in the superhero movie landscape.
For more on Ben Affleck in Justice League, read Peter's full interview. For more on plans for Justice League's release (which was originally announced as a two-parter), click here. To read about Batman's new tech, everyone's new costumes, and many more odds and ends, we've got a rundown. And finally, you can read Peter's full set visit report right here.
Justice League opens November 17, 2017.